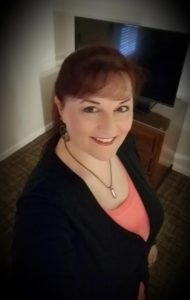 SUMMER DEEDS AND SUMMER READS WITH LISA KESSLER
Hi Everyone –
This has been a weird summer, right? We're staying inside and social distancing, and venturing out includes a mask. It's stressful and not really the summer fun we're used to in San Diego where I live.
The good news is it's giving me more time to read! Yay! So in between writing, I've been listening to audiobooks and I have a couple recommendations…
#1 – Beach Read by Emily Henry – I loved this book! The audio narrator was fantastic too. The crux of the story is our heroine is a best-selling romance writer who just lost her dad and found out he had secrets which leave her in a tailspin. She's got a book due, but she can't seem to write a happy ending.
Her neighbor turns out to be a literary fiction writer who is having a similar life crisis because his marriage fell apart and he's got a book due too! They team up with a bet. They decide to swap genres and whoever sells their book first, the other will give them a cover quote. The scenes of them giving each other "lessons" in romantic comedy and heavy literary fiction research are brilliant. It was a wonderful escape from all the stress of the plague!
#2 – Agent 355 by Marie Benedict – This one isn't my usual genre, but it's so fascinating you need to listen to the audio! It's actually an Audible original which means you can't get a print or eBook copy just yet. I found it after watching Hamilton. I was so hungry to learn more about the American revolution and I stumbled onto this story of a female spy during the revolutionary war who helps to uncover the espionage of Benedict Arnold! It's a great adventure with a little romance on the side…
So what are you all reading this summer? If you're looking for some romance with shifters, my new book Sedona Scandal will be out everywhere on July 27th. I hope you'll check it out and escape with the Sedona Pack!
Happy Reading!
Lisa Kessler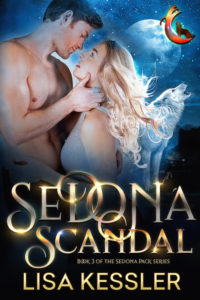 Check out Lisa's latest release SEDONA SCANDAL::
Chandler Williams keeps his personal life very separate from his public life as a news anchor, but the story he's chasing right now seems to lead him on a collision course with not only exposing himself as a jaguar shifter, but potentially his entire Pack. He should drop it, but after meeting with the woman with stormy silver eyes he can't turn back.
Wendy Cain still has nightmares of the night she was bitten by a werewolf and changed forever, and she's determined to find a cure even if it means becoming a lab rat for the government. When she brings her story to her favorite investigative news anchor, one touch turns her world upside down. Her wolf recognizes her mate. But loving him could be the end for both of them.
YOU CAN PURCHASE SEDONA SCANDAL AT: