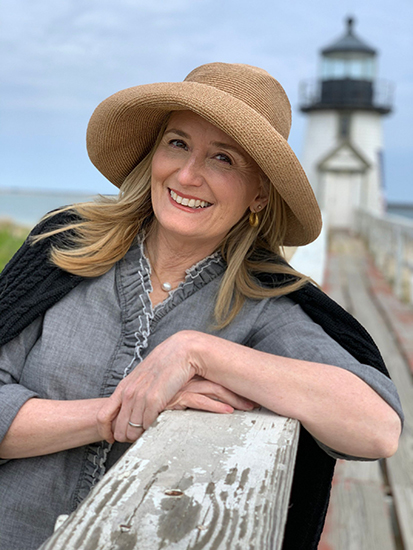 Special Feature — Falling in Love with Fall
COZY IN THE FALL BY CHRISTIN BRECHER
As the author of the Nantucket Candle Maker Mysteries, I value all things cozy.  Cozy sights, scents, feelings.  Towns, pets, characters, puzzles…  right on down to cozy murders!
If someone asked me for a list of adjectives to define "cozy," the word autumn would be at the top of my list.  I'm a New Englander, so I don't think my year would feel complete without the joys of this season.  I love its long shadows, how the light mingles with the wind in ways I can simultaneously see and feel.  I am always awed by the trees whose bright colors streak across the landscape after having given us their shade on hot summer days.  And although I haven't been a traditional student in decades, that intangible back-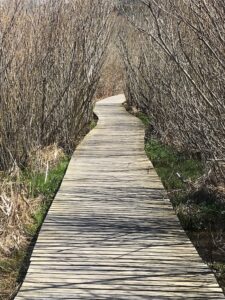 to-school feeling of excitement and anticipation returns to me each year, as if new possibilities lay ahead that I might not even know to expect right now. All conspire to bring an extra spring to my step.
These days on Nantucket, the spirit of the fall is making its way through Main Street and to people's front doors.  This morning, I found at The Corner Table Café, where I have spent hours writing and eating one too many blueberry muffins (and chocolate chip ones for that matter), the most beautiful display of the fall harvest. My latest book, 15 Minutes of Flame (#3), takes place during Halloween, when Stella is helping the island's Girl Scouts organize their Halloween Haunts fundraiser.  I think she and the Troop would love Corner's ghost-like pumpkins!
If you have visited Nantucket in the fall or have read Murder Makes Scents (#2), you will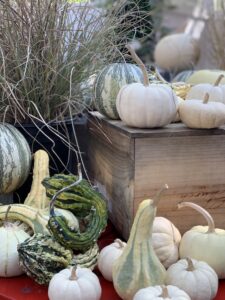 also know about the island's Cranberry Festival.  With music, delicious food, a gorgeous setting, and more cranberries than you can imagine, it is a truly special outing, matched only by my annual apple picking trips in upstate NY.  This year the Cranberry Festival was cancelled, but I'll be back next year.  Is there anything more beautiful than these colors?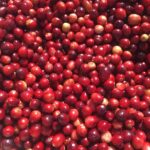 Another thing I love is visiting the beach on a sunny but crisp autumn day, when the water is sparkling and the waves are roaring.  "Sweater-beach-days" don't get the attention they should!  Once I even stepped very out of character to do the Turkey Plunge over Thanksgiving – no sweater, but I did keep on my wool hat.  Bottom line, thick socks on the sand are the best!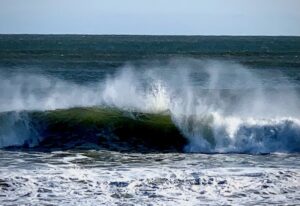 I hope this fall you rediscover all of the season's joys and can find time to enjoy the little things.  From my house to yours, I wish you cozy days ahead.
Check out Christin's latest release 15 MINUTES OF FLAME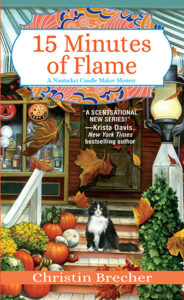 As Stella Wright's Nantucket candle store thrives, her knack for solving mysteries burns equally bright—especially when a Halloween haunted house uncovers evidence of a centuries-old murder…
When Stella's friend inherits a creaky, abandoned home in Nantucket, she knows it's the perfect setting for the town's annual Halloween fundraiser. A deserted, boarded-up building on the property—once used as a candle-making shop—adds to the creepy ambiance. But as Stella explores the shack's dilapidated walls, she discovers a terrible secret: the skeleton of a Quaker woman, wrapped in blood-soaked clothing and hidden deep within a stone hearth . . .
While police investigate, Stella wastes no time asking for help from friends with long ties to Nantucket's intricate history. The key to the murder may lie within a scorching 18th century love triangle that pit two best friends against one another over a dubious man. But before the case is solved, another life will be claimed—leaving Stella to wonder who in Nantucket is friend, and who is foe . . .
ABOUT THE AUTHOR:
I was born, raised and still reside in New York City, a perfect place to stir the imagination and witness life's every day stories. I attended Connecticut College where I studied art history, Italian and theater, then tackled the other side of my brain through a masters at the Columbia Business School. I began my career in television production at the A&E Network, HBO and PBS before moving into business development and marketing at Time Incorporated.
Where does writing fit into that brief resume? I took the plunge and put pen to paper while I was living in London for a time with my husband and children. It was often rainy, we had a fireplace, there was a really lovely garden across the street. The setting was the definition of COZY. In no time, writing became my passion. It led me to the discovery of characters and plot twists, breathtaking libraries, writer-friendly cafes, and friends who share my desire to puzzle out stories and motives.
The idea to write the Nantucket Candle Maker Mysteries sprang from my life-long connection to Nantucket, a small, foggy island off the coast of Massachusetts, which is marked by its history in whaling and candle-making, its beautiful shingled houses and cobblestones, and its strong community.
Learn more about Christin by visiting her website.