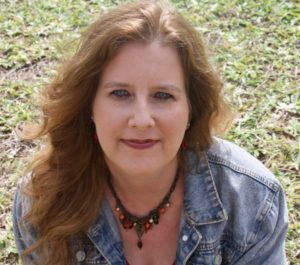 SPECIAL FEATURE
WHAT I LOVE MOST ABOUT 2020 WITH AUTHOR LISA HARRIS 
Like most of you, I'm sure, I've been feeling as if I've been living in the Twilight Zone these past few months. In March, when everything started shutting down, I ended up on one of the last flights out of southern Africa where we live before the borders closed. My husband and I decided that I needed to be with my college age
kids, but we had no idea what was ahead.
The separation has been the hardest for me, and definitely what I will miss the least about 2020. My mother is in assisted living and I have only been able to visit her through the window of her apartment. To stay connected, we play online scrabble together and FaceTime every day, but it's not the same as in person. When my husband decided to stay in Africa, we
thought it would be short term. A few weeks at the most. Over four months later, the US Embassy finally offered a repatriation flight, and after a police escort to a primarily shutdown airport in Johannesburg, he was finally able to leave and join us in the states in August.
As for 2021, I think we've all learned more about what is important. Despite the difficulties of this year, priorities have shifted. The constant go-go of our culture was forced to slow down. I was able to spend the lock down with my kids, which was a huge blessing. We hung out, played games, went hiking, enjoyed the Fourth of July, built a fire pit in the back yard, and ate lots of great food together. I want to hold on to that part of 2020 in the coming year.
There will always be work and things to do but slowing down and taking more time with friends and family is essential.
I love connecting with my readers. Head over to my website where you'll find out more about my upcoming new US Marshals.
CHECK OUT LISA'S LATEST RELEASE::::::
In her latest novel, The Escape, Harris offers a high-octane game of cat and mouse as two US Marshals work together to track down a high-profile escaped convict.
Madison James and Jonas Quinn are prepared for anything when it comes to locating and apprehending the most dangerous of fugitives. A routine prison transfer should've been just another day on the job—until a sudden plane engine failure forces a crash-landing deep in the heart of the sprawling Salmon-Challis National Forest.
When the smoke clears, convict Damon Barrick is nowhere to be found. Madison and Jonas must track Barrick through the rugged Pacific Northwest before he escapes for good—but what happens when a criminal who is desperate to disappear has nothing to lose? With just the right mix of romance and suspense, this fast-paced thriller will have your heart pumping until the very last page.
About the Author
Lisa Harris is a bestselling author, a Christy Award winner, and the winner of the Best Inspirational Suspense Novel from Romantic Times for her novels Blood Covenant and Vendetta. The author of more than forty books, including The Nikki Boyd Files and the Southern Crimes series, as well as Vanishing Point, A Secret to Die For, and Deadly Intentions, Harris and her family have spent over sixteen years living as missionaries in southern Africa. Learn more at www.lisaharriswrites.com.