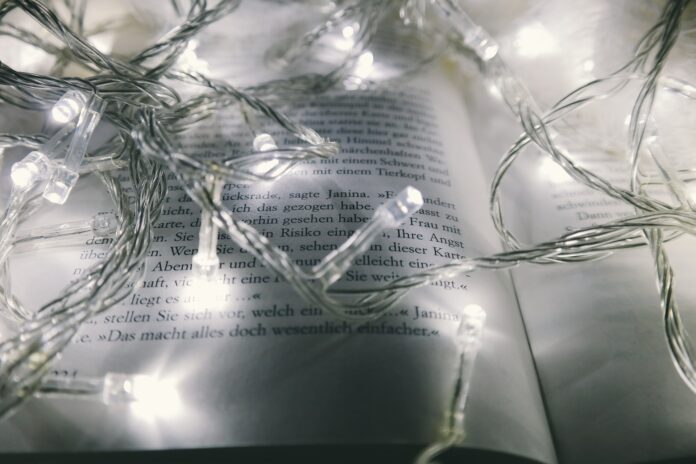 If you need a few gift suggestions for the reader in your life, look no further! We have a list of gifts, all under $50 and many much less, for book lovers!!
Our List of Great Gifts Under $50 for Readers!!!
Jocie's Ten!
Amazon Gift Card – this gift is an absolute favorite. I mean who doesn't want to buy books with someone else's money? 🙂

Book Mark

– We at Reader's Entertainment know bookmarks….and this is one of the cleverest we've seen. Not only does it mark the page….it marks your spot on the page!

Cup Warmer

– we all know how reading a good book distracts us from our hot coffee or tea, so this little gizmo will keep it hot while you indulge in the pages!

Old Book Candle

– What's a good book and hot coffee without a candle to warm your reading corner? This one is just what the author ordered!
Literary Bracelet – One must have some fashion goodies to make the literary life more fun!

Perfume

– if the candle didn't make your reading area waft with the fragrance of a bookstore, this perfume will! Lots of wonderful scents…..

History by Mail

– Do you have a reader on your list that loves history? Here's a really fun way to give them a gift all year……History By Mail is a monthly subscription with copies of historic documents……

Card Catalog Socks

– Readers of a certain….'vintage' will recognize these! And they keep your feet cozy and warm!

Sturdy Book Tote

– Many book totes….well, they don't tote much. This one from L.L. Bean is strong, durable, and will last for years.

Tea of the Month Club

– did you know this existed? Whoa….how fun. We found a full list of these clubs on

The Spruce Eats

. Check them out!
Sheila's Ten!
Book Flower DIY- I'm making book flowers from my favorite books. All you need are pages, scissors and some glue!

https://youtu.be/4rHoDz3MMH0

Go to a thrift store to find a book you like and make as many as you like!
Book Masks- Just because we don't like having to wear one doesn't mean you shouldn't let your mast reflect you love of books!

https://outofprint.com/collections/face-masks

Book Themed Jewelry- Wear your story!

https://outofprint.com/collections/jewelry

Book Themed Socks- Who doesn't love a good pair of socks? These aren't your normal socks though!

https://outofprint.com/collections/socks

The Ripped Bodice Swag! Whether it's t-shirts or Trope Tea these amazing gifts from The Ripped Bodice are all under $50 and full of fun!

https://www.therippedbodicela.com/ripped-bodice-swag

BLC Author Social- Give the gift of an experience! The BLC Author Social lets you meet authors from the safety of your home and you get surprise gifts, too! All for under $50.

https://www.bookloverscon.com/blc-subscription-box-author-socials

Floating Bookshelf- I have several of these and I love them! You can get them in large or small. It saves space and looks amazing!

https://www.amazon.com/dp/B000UO4KXY

Literary Postcards – Everyone loves getting something in the mail! Why not have it reflect your love of books with these fun Bibliophilia Postcards?!!

https://www.amazon.com/dp/0553447890

The H.P. Lovecraft Collection- For those readers who like the darker side of the page this collection fits the bill!

https://www.amazon.com/H-P-Lovecraft-Collection-Slip-cased/dp/1784288608

Page Magnifier with light- Some people really want that physical book, but the print is small or they just need a little extra help. This is a lovely gift for those readers! https://www.amazon.com/MagniPros-Magnifier-Anti-Glare-Dimmable-Viewing/dp/B077W95VHB