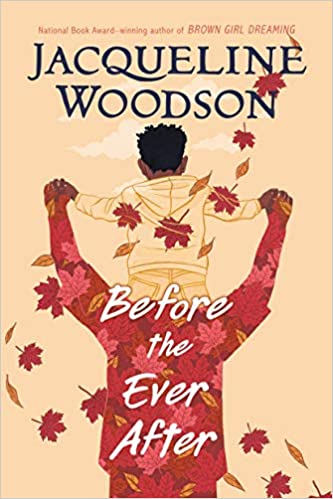 Do you need a last minute holiday gift for a teen or middle grader in your life? Books are always a great gift idea! We've got a diverse selection of recently published young adult and middle grade books for you. From thrillers and mystery, to fantasy and romance, you'll find something for every young reader on this list!
Before the Ever After by Jacqueline Woodson
ZJ's dad is loved by everyone – he's a pro football star and has millions of fans. But things have recently changed. His dad is becoming forgetful, and he gets angry easily. ZJ's mom says it's because of the many head injuries his dad got playing football, but it's still hard to deal with the changes, especially when his dad forgets his name. How can ZJ move forward when he's hoping things won't change and he's wishing for the past.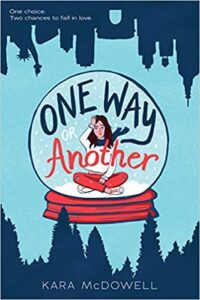 One Way or Another by Kara McDowell
Paige struggles on a daily basis to make decisions, in fear that she'll make the wrong choice. So when she's got two options for her Christmas vacation, she's nearly paralyzed with having to decide. Should she go with her best friend and secret crush Fitz to his cabin in the mountains, or should she go with her mom to New York, a place she's dreamed about forever? This is when fate steps in and Paige's life splits into two and she gets to experience both options, but will her anxiety ruin things on this parallel journey?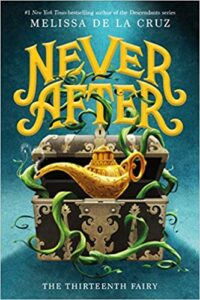 Never After: The Thirteenth Fairy by Melissa de la Cruz
For your fairy tale-loving middle grader, this is a new take on your favorites. Filomena meets Jack Stalker, a hero from one of her most-loved books and he insists he needs her help at once! She is thrust into a world of princesses, fairies, sorcerers and an evil queen in the first of this new series by bestselling author Melissa de la Cruz.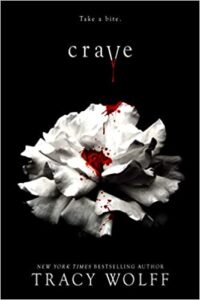 The Crave Series by Tracy Wolff
Does your teen love reading about vampires and otherworldly creatures? Consider the Crave series by Tracy Wolff. Crave and Crush make great gifts and Covet, the third book in the series comes out this March. Readers all over the world have fallen in love with Grace, Jaxon, Macy, Hudson and the rest of the crew at Katmere Academy.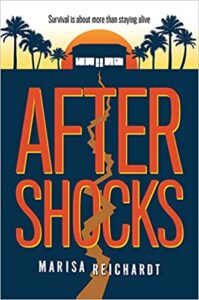 Aftershocks by Marisa Reichardt
When a major earthquake hits California, Ruby and Charlie are buried under debris in a laundromat. They've only just met, but will spend the next hours and days trapped together. A gripping story about survival, Aftershocks is fast-paced and heart-pounding and filled with emotion and hope.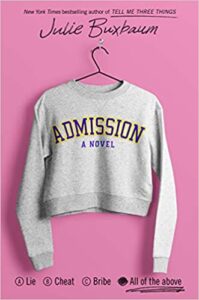 Admission by Julie Buxbaum
When Chloe Wynn Berringer, who has everything she could ever want, discovers that her mom bribed admissions to get her into her dream school, she's at a loss. And now there's a big scandal, her mom has been arrested, and Chloe might also be facing charges for something she had no part of. Is Chloe guilty of doing anything wrong? And why did her mom think she wasn't capable of succeeding on her own? Inspired by the recent college scandal, Buxbaum examines the questions we all want to know in this compelling ripped-from-the-headlines read.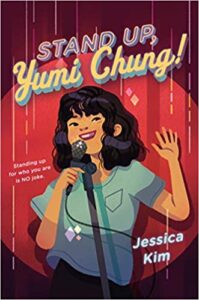 Stand Up, Yumi Chung! by Jessica Kim
In a case of mistaken identity, shy girl Yumi Chung finds herself at a comedy camp being instructed by one of her favorite YouTubers. Comedy is her dream and this is her chance to share all that she has on stage, but everyone thinks she's someone else. Does she reveal the truth and miss out on the opportunity, and will she disappoint everyone she cares about by this lie, all in the name of comedy?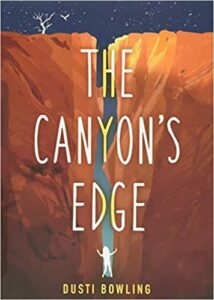 The Canyon's Edge by Dusti Bowling
Nora and her father plan a trip to the canyon on the year anniversary of her mother's death in the hopes of healing. While her dad is still living in fear from the tragedy, Nora just wants life to be normal again. But a flash flood hits and Nora and her father are separated. Nora, now alone in the canyon and with no supplies, must face the dangers of the desert while keeping the Beast of her dreams away. She's got to do all she can to survive in order to find her father.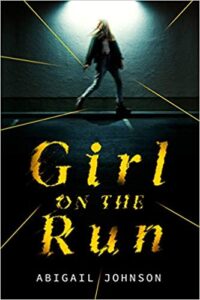 Girl on the Run by Abigail Johnson
This super gripping thriller is a great pick for readers who want something suspenseful and fast-paced. Katelyn wanted to do something nice for her mom, but when she surprises her with an online dating profile, she freaks out that her information is public. Her mom has been overprotective, but now Katelyn knows she's hiding something… and a frenzied and dangerous race begins in order to uncover the secrets of the past.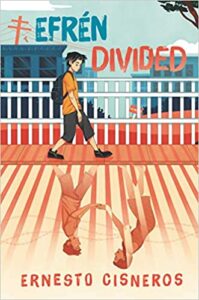 Efrén Divided by Ernesto Cisneros
American-born Efrén worries about his parents, who are undocumented. They work so hard for the family to make sure Efren and his siblings are cared for, safe, and loved. One day, when Efren's mom doesn't come home from work his greatest fear is realized. She has been deported and sent back to Tijuana. Efren is going to do everything in his power to get his mother back and his family reunited. This book includes a glossary of Spanish words.
ABOUT THE AUTHOR:
Stephanie Elliot is the author of the young adult novel, Sad Perfect, which was inspired by her daughter's journey with ARFID, Avoidant/Restrictive Food Intake Disorder. She writes about parenting, mental health issues, relationships, and of course, books. An editor and advocate for authors, she lives in Scottsdale, Arizona with her family. For more info, visit www.stephanieelliot.com or www.stephanieeditorial.com.