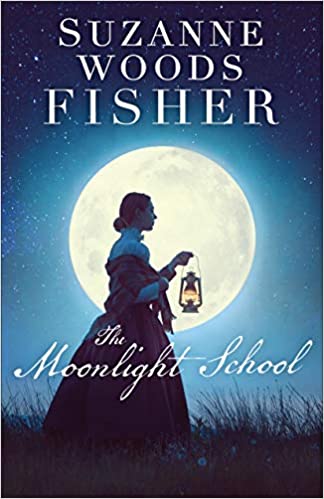 Ordinary Women, Extraordinary Lives
by Suzanne Woods Fisher
What causes an ordinary woman to have an extraordinary life? As a writer of historical fiction, I am particularly drawn to remarkable women who made their mark (in a good way), despite history's stifling bias against women.
Here's one example: Mary Coffin Starbuck (1645-1717) brought Quakerism to Nantucket Island and served as its first minister. Up to that point, the islanders—who had intentionally left Puritan Boston–had discouraged any formal religion. As the island experienced rapid growth in population, Mary sensed a lack of moral cohesion. Quakerism brought a unifying element to Nantucket. And it also allowed strong women to have a voice.
Remember, this was New England in the 17th century! Over in Boston, some unfortunate women were accused of witchcraft and burned at the stake. In Nantucket, Mary Coffin Starbuck set the stage for women to have enduring roles. During the whaling period, when husbands were away for years, women ran that island. In fact, one business avenue in town was nicknamed Petticoat Row. Mary's remarkable life story is told in my 'Nantucket Legacy' trilogy.
Recently, I wrote another book, The Moonlight School, based on another ordinary woman who led an extraordinary life.
Cora Wilson Stewart (1875-1958) was born and raised in Rowan County, Kentucky. She became the first elected superintendent of schools in her county—no small task! She was responsible for over 51 one-room rural schoolhouses as well as the large in-town school. According to the 1910 U.S. census, Rowan County had an adult illiteracy rate of 25% (probably even higher due to the isolated mountain terrain). The academic thinking of the day was that illiterate adults had missed the "window" of learning in childhood, and couldn't be taught to read or write.
Cora Wilson Stewart just couldn't accept that narrow assumption.
As she was well aware from her upbringing, illiteracy remained at the core of poverty. When one couldn't read or write, they also had no voice. Convinced that the only way to truly help those in her county was to combat illiteracy, she created a plan—to open the rural schoolhouses to illiterate adults on moonlit nights and teach them to read and write. She hoped for 150 adults to come to the 51 schoolhouses.
The story gets better.
On the first moonlit night, September 5, 1911, over 1200 men and women, ages 18-86, came out of the hills and hollows to the rural schoolhouses.
The story gets even better.
Within two years, adult illiteracy was wiped out in Rowan County. Soon, the Moonlight Schools grassroots movement spread across Kentucky, then to other southern states, and then across the country.
Cora Wilson Stewart is considered the first American to take adult illiteracy seriously. Her work, and her methods, still resonate today.
What strikes me about women like Mary Coffin Starbuck and Cora Wilson Stewart is that they didn't set out to draw attention to themselves, or to seek significance. Their concern was always for the welfare of others. That's what makes them so extraordinary. Their story can be our story—yours and mine.
Suzanne's latest release THE MOONLIGHT SCHOOL just released:
Haunted by her sister's mysterious disappearance, Lucy Wilson arrives in Rowan County, Kentucky, in the spring of 1911 to work for Cora Wilson Stewart, superintendent of education. When Cora sends Lucy into the hills to act as scribe for the mountain people, she is repelled by the primitive conditions and intellectual poverty she encounters. Few adults can read and write.
Born in those hills, Cora knows the plague of illiteracy. So does Brother Wyatt, a singing schoolmaster who travels through the hills. Involving Lucy and Wyatt, Cora hatches a plan to open the schoolhouses to adults on moonlit nights. The best way to combat poverty, she believes, is to eliminate illiteracy. But will the people come?
As Lucy emerges from a life in the shadows, she finds purpose; or maybe purpose finds her. With purpose comes answers to her questions, and something else she hadn't expected: love.
Inspired by the true events of the Moonlight Schools, this standalone novel from bestselling author Suzanne Woods Fisher brings to life the story that shocked the nation into taking adult literacy seriously. You'll finish the last page of this enthralling story with deep gratitude for the gift of reading.
ABOUT THE AUTHOR: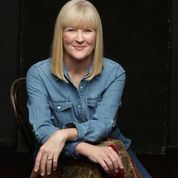 Suzanne Woods Fisher is an award-winning, bestselling author of more than 30 books, including On a Summer Tide and On a Coastal Breeze, as well as the Nantucket Legacy, Amish Beginnings, The Bishop's Family, The Deacon's Family, and The Inn at Eagle Hill series, among other novels. She is also the author of several nonfiction books about the Amish, including Amish Peace and Amish Proverbs. She lives in California. Learn more at www.suzannewoodsfisher.com and follow Suzanne on Facebook @SuzanneWoodsFisherAuthor and Twitter @suzannewfisher.