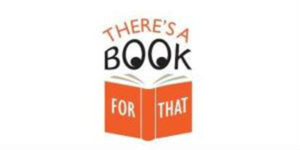 There's a Book for That: Hispanic Heritage Month
Welcome to Hispanic Heritage Month which runs from September 15 through October 15. Hispanic Heritage Month, whose roots go back to 1968, begins each year on the anniversary of the independence of five Latin American countries: Costa Rica, El Salvador, Guatemala, Honduras and Nicaragua. Enjoy the following array of titles for all ages – biography, memoir, cooking, history and fiction – to honor the contributions of Hispanic and Latinx Americans to the United States and celebrate their heritage and culture.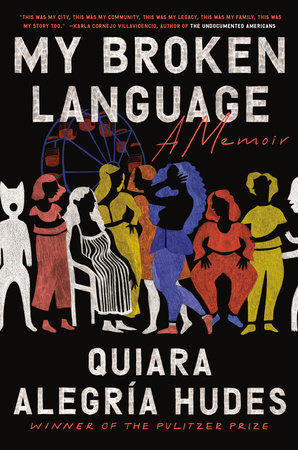 MY BROKEN LANGUAGE: A MEMOIR by Quiara Alegría Hudes
A Pulitzer Prize-winning playwright tells her lyrical story of coming-of-age against the backdrop of a devastated barrio, with her sprawling, idiosyncratic, love-and-trouble filled Puerto Rican family as a collective muse.
An inspiring and deeply personal coming of age memoir from one of Silicon Valley's youngest entrepreneurs—a second-generation Latino immigrant who taught himself how to code as a thirteen-year-old and went on to claim his share of the American dream.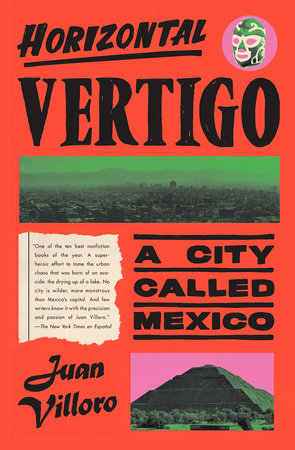 HORIZONTAL VERTIGO: A CITY CALLED MEXICO by Juan Villoro, Alfred MacAdam
At once intimate and wide-ranging, and as enthralling, surprising, and vivid as the place itself, this is a uniquely eye-opening tour of one of the great metropolises of the world, and its largest Spanish-speaking city.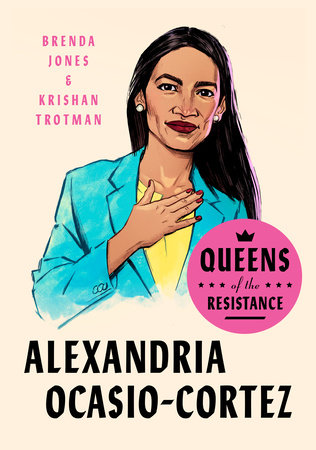 QUEENS OF THE RESISTANCE: ALEXANDRIA OCASIO-CORTEZ: A BIOGRAPHY by Brenda Jones, Krishan Trotman
Part of the four-book Queens of the Resistance series, saluting some of the most beloved boss ladies in Congress: a celebration of AOC, the youngest woman ever to serve in Congress and its newest superstar Available in Spanish here.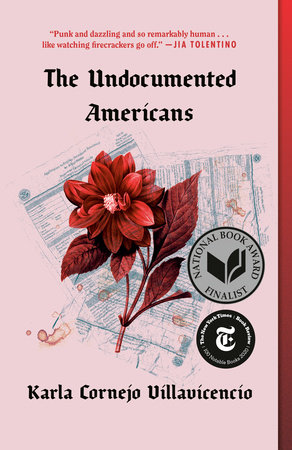 THE UNDOCUMENTED AMERICANS: A HOMECOMING by Karla Cornejo Villavicencio
One of the first undocumented immigrants to graduate from Harvard reveals the hidden lives of her fellow undocumented Americans in this deeply personal and groundbreaking portrait of a nation.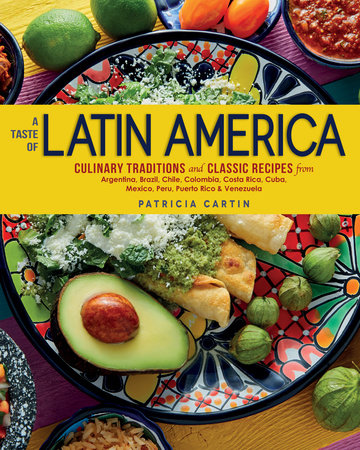 A TASTE OF LATIN AMERICA by Patricia Cartin
Latin American food is steeped in history and tradition. From Peru's spicy and citrusy ceviche to hearty Colombian beef, pork, and seafood stews to Argentina's silky, sweet dulce le leche desserts, cooks of all skill levels are invited to discover what make this region's cuisine incomparable. Complete with four-color photographs, expertly crafted recipes and additional insight on the background and customs of each country featured, budding chefs and seasoned experts alike will be enticed by this authentic and unique compilation.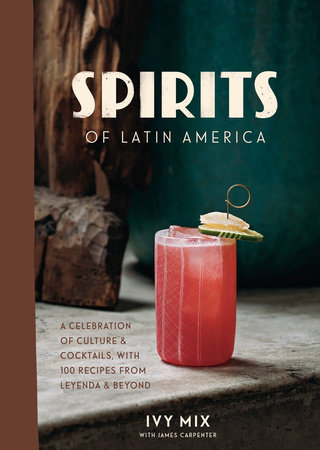 SPIRITS OF LATIN AMERICA: A CELEBRATION OF CULTURE & COCKTAILS, WITH 100 RECIPES FROM LEYENDA & BEYOND by Ivy Mix
A James Beard Award-nominated bartender explores the history and culture of Latin American spirits in this stunningly photographed travelogue—with 70 irresistible cocktails featuring tequila, rum, pisco, and more.
FOR YOUNGER READERS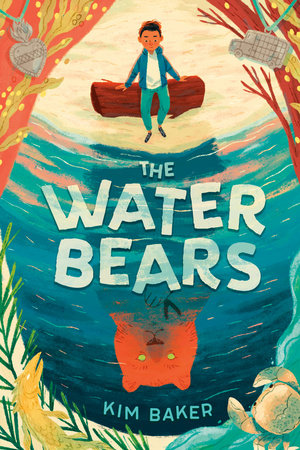 THE WATER BEARS by Kim Baker
Newt Gomez has a thing with bears. Having survived a bear attack last year, he now finds an unusual bear statue. Newt's best friend thinks the statue grants wishes. But even as more people wish on the bear and their wishes come true, Newt is not a believer. But Newt has a wish too: while he loves his home on eccentric Murphy Island, he wants to go to middle school on the mainland, where his warm extended family lives. There, he's not the only Latinx kid, and he won't have to drive the former taco truck—a gift from his parents—or perform in the talent show. Most importantly, on the mainland, he never has bad dreams about the attack. Newt is almost ready to make a secret wish when everything changes.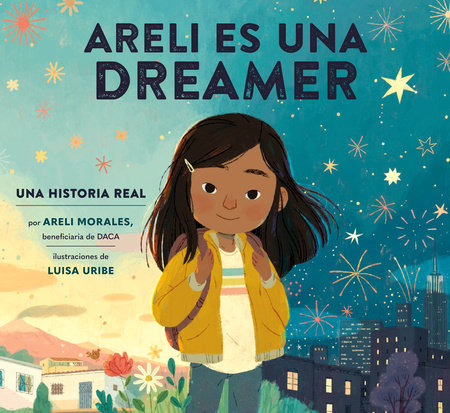 ARELI IS A DREAMER: A TRUE STORY BY ARELI MORALES, A DACA RECIPIENT by Areli Morales; Illustrated by Luisa Uribe
In the first picture book written by a DACA Dreamer, Areli Morales tells her own powerful and vibrant immigration story. Available in Spanish here.
JULIET TAKES A BREATH by Gabby Rivera
Juliet Milagros Palante is a self-proclaimed closeted Puerto Rican baby dyke from the Bronx. Only, she's not so closeted anymore. Not after coming out to her family the night before flying to Portland, Oregon, to intern with her favorite feminist writer—what's sure to be a life-changing experience. And when Juliet's coming out crashes and burns, she's not sure her mom will ever speak to her again.
But Juliet has a plan—sort of. Her internship with legendary author Harlowe Brisbane, the ultimate authority on feminism, women's bodies, and other gay-sounding stuff, is sure to help her figure out this whole "Puerto Rican lesbian" thing. Except Harlowe's white. And not from the Bronx. And she definitely doesn't have all the answers…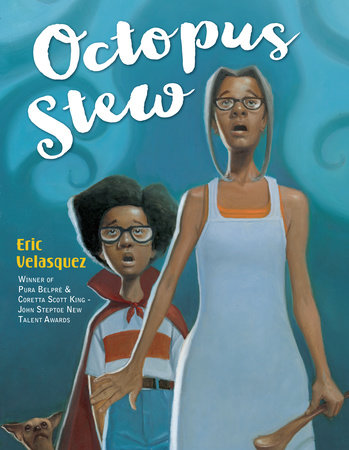 OCTOPUS STEW by Eric Velasquez
What do you do when an octopus captures Grandma? Put on your superhero cape and rescue her! Two stories in one from award-winning Afro-Latino artist Eric Velasquez. With an author's note and the Velasquez family recipe for Octopus Stew! Now also available in Spanish here.
For more information on these and related titles visit Hispanic Heritage Month