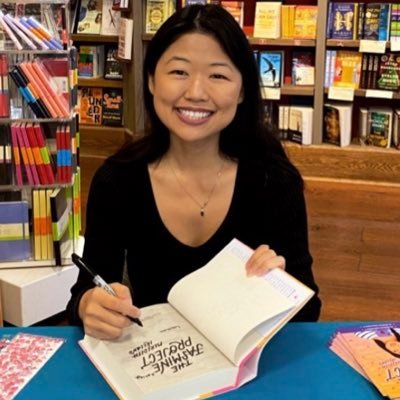 Family, food, and finding love with Author Meredith Ireland on Book Lights
Meredith Ireland is a Korean-American attorney and writer, born in Seoul. She is a Rollins College and University of Miami School of Law alumna. She writes adult and children's books and is proudly represented by Lauren Abramo of Dystel, Goderich & Bourrett LLC. Her debut novel, THE JASMINE PROJECT is out now! The forthcoming follow up EVERYONE HATES KELSIE MILLER is scheduled for Fall 2022 also from Simon & Schuster Books for Young Readers.
Meredith resides in New York with her two children and a county fair goldfish who will probably outlive them all. You can lear more at: https://meredithireland.wordpress.com/
And for more about our host Lisa Kessler visit http://Lisa-Kessler.com
Book Lights – shining a light on good books!
Here's a peek at her latest release THE JASMINE PROJECT:
Jenny Han meets The Bachelorette in this effervescent romantic comedy about a teen Korean American adoptee who unwittingly finds herself at the center of a competition for her heart, as orchestrated by her overbearing, loving family.
Jasmine Yap's life is great. Well, it's okay. She's about to move in with her long-time boyfriend, Paul, before starting a nursing program at community college—all of which she mostly wants. But her stable world is turned upside down when she catches Paul cheating. To her giant, overprotective family, Paul's loss is their golden ticket to showing Jasmine that she deserves much more. The only problem is, Jasmine refuses to meet anyone new.
But…what if the family set up a situation where she wouldn't have to know? A secret Jasmine Project.
The plan is simple: use Jasmine's graduation party as an opportunity for her to meet the most eligible teen bachelors in Orlando. There's no pressure for Jasmine to choose anyone, of course, but the family hopes their meticulously curated choices will show Jasmine how she should be treated. And maybe one will win her heart.
But with the family fighting for their favorites, bachelors going rogue, and Paul wanting her back, the Jasmine Project may not end in love but total, heartbreaking disaster.