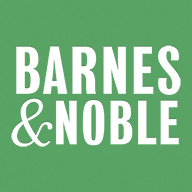 Barnes & Noble announces today the finalists for the third annual Barnes & Noble Book of the Year.
"2021 has been a banner year for books and an absolute treat for book lovers. Book sales are so strong, bringing readers old and new into our stores, with many of them looking for booksellers' recommendations. In this age of online shopping, the craft of bookselling has never seemed more important," said CEO James Daunt. "Our annual award of Book of the Year is a celebration of our love of books. The Barnes & Noble Book of the Year asks of our booksellers which title they are most proud to be selling. We make no other qualification, and we are always amazed at the inspiring nature of the list our booksellers nominate."
Booksellers will vote next for the winner which will be announced on November 18, 2021.
Barnes & Noble launched its Book of the Year in 2019 which propelled the hitherto obscure The Boy, the Mole, the Fox and the Horse by Charlie Mackesy into the bestseller lists where it has remained ever since, selling over 400,000 copies at B&N. In 2020, Aimee Nezhukumatathil's luminous reflections on nature and her life in World of Wonders, from Milwaukee based nonprofit publisher Milkweed, won the annual honor.
Barnes & Noble booksellers connect readers with the best in publishing, with the goal of helping customers discover their next great read or favorite new author. The Book of the Year is the capstone on a year of engaging programs, including the Barnes & Noble Book Clubs, Discover Debut Authors, Monthly Picks, Children's and YA Book Awards, and Best Books. The goal of each program is to highlight the titles that Barnes & Noble booksellers are most excited about.
"I am so impressed with the shortlist selection from our booksellers," said Shannon DeVito, Director of Books, Barnes & Noble. "These eight titles are diverse and far-reaching, capturing a wonderful snapshot of the year highlighting books that have been in the public eye and books that flew under the radar. These books showcase all types of writers – beloved authors, musicians, journalists, international superstars and even a pizza consultant."
The 2021 Book of the Year finalists are:
"This extraordinary book is a great way to speak to all children about our fraught US History while finding a way to celebrate Black heritage. It is beautiful, poetic, and something to be read by everyone. The 1619 Project: Born on the Water is a wonderful book." – Allyson G, New York, NY
Customers can find all these titles at their local Barnes & Noble and on BN.com. They can also join the conversation on Twitter, Instagram, and Facebook, using hashtag #BNBookoftheYear.