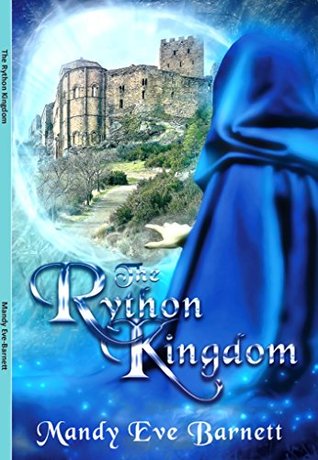 The Rython Kingdom by Mandy Eve-Barnett
A famed troubadour set to tell a tale in the King's court finds himself the pawn of a powerful witch, and must work to outsmart her and save the kingdom in author Mandy Eve-Barnett's "The Rython Kingdom".
The Synopsis
Unaware he is a pawn in a vengeful plan, Guillem's actions may release an evil witch from her entrapment.
The famed troubadour attends the king's court to recite a marvelous tale but his suspicions are raised by a strange servant. With the help of a wizened old woman, and her beautiful granddaughter, Guillem attempts to outwit the witch to save the kingdom from murder and mayhem.
He then finds himself part of a ritual for life everlasting with the entrancing and mysterious Juliana.
The Review
This was such a fun and engaging fantasy read. The story read like a brilliant new fairy tale, with a rich tapestry of characters that made the world the author created to feel alive and breathtaking. The action and the suspense that the author utilized in this narrative made the characters feel like they fit into this magical world, and the unique backstory of the protagonist and his turn as a hero and the hero's journey he went on were so brilliantly written.
What stood out to me however were two things: the world-building and the mystery. The natural way this kingdom came to life and built upon a rich history within just a short amount of pages really captured the magic and wonder that the author was going for. Meanwhile, the inclusion of mystery and suspense elevated the narrative ten-fold, with an increased level of intrigue that kept the reader hooked throughout the narrative.
The Verdict
Masterful, captivating, and entertaining, author Mandy Eve-Barnett's "The Rython Kingdom" is a must-read fairy tale! The fantasy and intrigue the novel brings will keep readers hooked, while the memorable cast of characters and epic fantasy action and romance will delight and engage readers who love adult fantasy reads. If you haven't yet, be sure to grab your copy today!