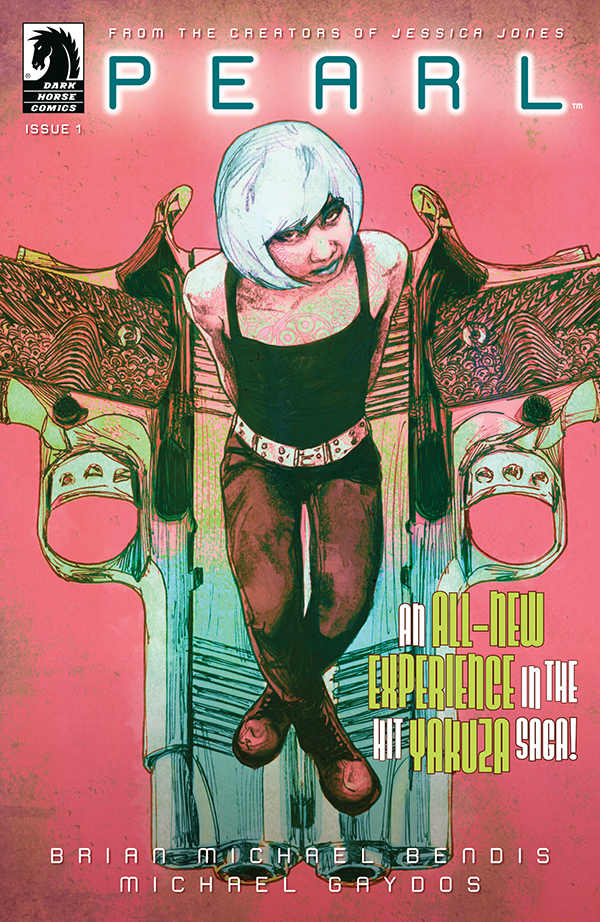 Brian Michael Bendis' Jinxworld Line Adds Newest Installment
The New York Times bestselling, Peabody, and multi-Eisner award-winning writer Brian Michael Bendis (Joy Operations, Superman) and superstar Jessica Jones co-creator Michael Gaydos (The New Avengers, Powerless) continue their masterful saga involving art, crime, loyalty, and passion in Pearl III at Dark Horse Comics.      
A brand new (yes, all new!) chapter in the tattoo artist/yakuza assassin/romantic odyssey, Pearl. That's right: the critically-acclaimed Jinxworld title makes its Dark Horse debut with a brand-new chapter in the wild life of Pearl Tanaka.
Pearl is a unique experience about an artist discovering the secrets of the modern yakuza world she was born into, through no fault of her own. After finding out the truth about her parents in previous volumes, the question now is: WHO IS THE GHOST DRAGON OF SAN FRANCISCO? 
Pearl III #1 (of 6) will be in comic shops May 25, 2022. It is available for pre-order at your local comic shop. Pearl III #1 will have a variant cover by Peach Momoko.
Get caught up on every beautiful, fully-painted page of the book that Comic Watch, AIPT, Comicosity, Comicsverse all gave a 10/10 with Pearl Vol. 1 and Pearl Vol. 2, both available for pre-order from Dark Horse Comics.
Praise for Joy Operations:
"Brian Michael Bendis and Stephen Byrne are a fantastic team, dealing out an engaging new original comic that combines the strengths of both creators."–Comics Bookcase
"Byrne delivers some awesome visuals throughout the issue. The futuristic look of the world is stunning and definitely draws the eye of the reader."–The Super Powered Fancast 
"Joy Operations #1 is an intriguing start to a new sci-fi series. With Bendis at the helm, there will certainly be more surprises to come."–CBR