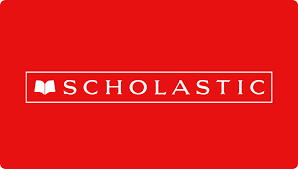 Five Teens Selected for the Country's Most Prestigious Youth Poetry Honor
The National Student Poets Program Celebrates 10th Anniversary
Five high school students from across the country have been chosen from among thousands of award-winning poets to serve for a year as National Student Poets, the nation's highest honor for youth poets presenting original work.
Representing five geographical regions of the nation, the 2022 National Student Poets are:
Vidhatrie Keetha (Northeast; she/her) from Horace Mann School in Bronx, NY
Emily Igwike (Midwest; she/her) from University School of Milwaukee in Milwaukee, WI
Winslow Hastie, Jr. (Southeast; he/him) from Charleston County School of the Arts in North Charleston, SC
Jessie Begay (Southwest; they/them) from New Mexico School for the Arts in Santa Fe, NM
Diane Sun (West; she/her) from Interlake High School in Bellevue, WA
The National Student Poets were selected from students in grades 10-11 who submitted more than 22,000 in the Scholastic Art & Writing Awards and received top honors in poetry. From this pool of National Medal recipients, 40 semi-finalists were identified as showing exceptional promise as young poets in their regions, based on their originality, technical skills, and personal voice, and were invited to submit additional poetry and performance videos to distinguished jurors for the final selection of the five National Student Poets.
The 2022 Student Poets will be appointed by the Director of IMLS, Crosby Kemper on September 27 in a private ceremony at Planet Word Museum in Washington D.C. Planet Word is an immersive language experience located at the historic Franklin School in Washington, D.C. The ceremony will feature remarks by a critically-acclaimed, 2021 Young People's Poet Laureate keynote speaker Naomi Shihab Nye, commentary about the program's community service successes, former National Student Poet alumni participation, and individual readings by each incoming 2022 Student Poet.
Crosby Kemper said, "Poetry is for the soul. Our five young National Student Poets display plenty of that in their passionate work. As they help lead us out of our long bout with the pandemic they will provide balm for our distresses and delight for our hearts."
Throughout the year, the Poets will serve as literary ambassadors and will share their passion for poetry, literacy, and the literary arts with their communities and throughout their regions. This will be done through activities that include service projects, workshops, and public readings. In addition, each Poet will receive a $5,000 academic award.
All student submissions in consideration for the National Student Poets Program are judged by literary luminaries and leaders in education and the arts based on exceptional creativity, dedication to craft, and promise. This year's panel of jurors were:
Class of 2021 Jurors
Juan Felipe Herrera, United States Poet Laureate (2015-2017)
Edward Hirsch, Poet, President of the John Simon Guggenheim Memorial Foundation
Ricardo Maldonado, Managing Director of 92Y Unterberg Poetry Center, poet and translator
Moncho Alvarado, Academy of American Poet's John B. Santoianni Award winner
Nicky Beer, National Endowment for the Arts Poetry Fellow
Franny Choi, Princeton University's Holmes National Poetry Prize winner
Michaela Coplen, National Student Poet Class of 2013
Sarah Gambito, co-founder of Kundiman
Jeffery Gleaves, Academy of American Poets
Michael Kleber-Diggs, 2022 Minnesota Book Award finalist
Regarding the Class of 2022, Christopher Wisniewski, Executive Director of the Alliance for Young Artists & Writers commented, "All of us at the Alliance for Young Artists & Writers eagerly anticipate discovering the vital young voices of each new Class of National Student Poets. After ten years of celebrating the power of the language and poetry, we are excited to see what these five exceptional young writers accomplish as literary ambassadors in the year ahead. Now more than ever, we need the courage and creativity of these extraordinary teen leaders."
For a decade, National Student Poets Program has showcased the essential role of writing and the arts in academic and personal success for audiences across the country. National Student Poets have participated in community service projects, visited more than one hundred cities, performed at more than one hundred national poetry events, and mentored hundreds of future poets. The Poets have traveled to libraries, museums, youth centers, reservations, and hospitals, and worked with military-connected youth, rural youth, and more. They have performed their work numerous times at Lincoln Center and the White House, and with actor Bill Murray and 
Theater of War Productions
.