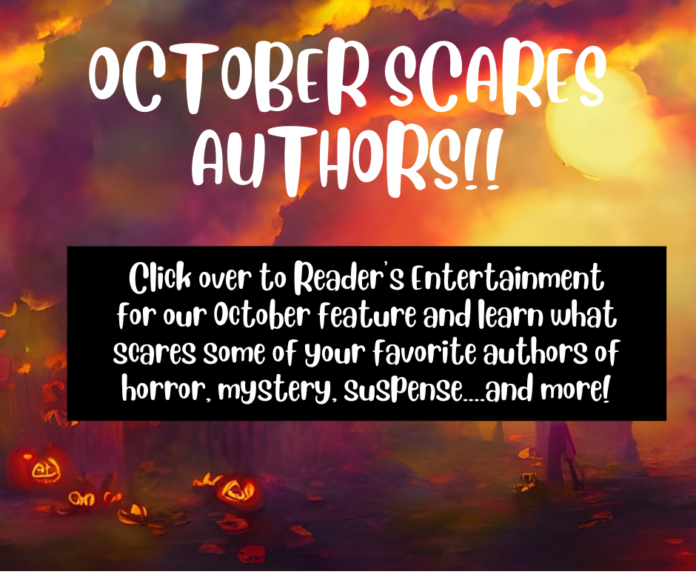 Did you ever wonder what scares authors who pen horror novels? Do you think mystery authors get cold chills when writing about a murder? Did you ever wonder if a suspense author jumps when they hear a 'bump in the night'?
Find out this month on Reader's Entertainment! We have quite a few authors lined up to share their fears for our readers.
Learn about authors you already know, and find some 'new-to-you-authors' to read during the crisp fall weather……just don't forget to leave the porch light, night light and hallway lights on!