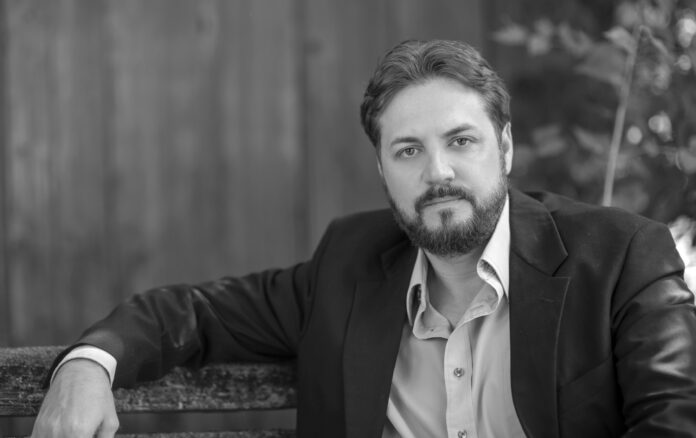 WHAT SCARES AUTHORS?
FEATURING JERRY ROTH
Stories From Moxie Manor
What's the first thing that comes to mind when you think of a horror writer? Is it an old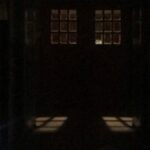 person slipping from their coffin each night, striking a match to light a candle, and scribbling onto parchment? Sometimes the truth is more interesting than the fiction authors can conjure onto their glowing computer screens.
When I wrote my first novel Bottom Feeders, I wanted to show the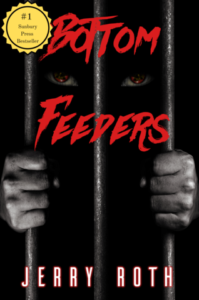 readers a horrifying setting, and a prison was my answer. A wrote about a decaying building wasting away within a normal city. And as the Reclamation prison saw horrific killers come and go like the ebb from an endless tide, the guests at the penitentiary left behind a stain. The karma formed a shell around the prison like skin shed by the inmates and then worn by the building that kept them.
For me, creating an atmosphere for a novel is no simple task. The place a horror writer must delve to retrieve such darkness and despair isn't always obtainable right away. As a young child, I was always fascinated with the afterlife and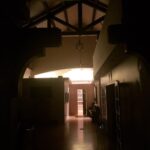 plagued with daily nightmares that would invade my sleep. Before I was old enough to understand the world or who I was in it, I believed in ghosts. I pretended it was all nonsense even as I sensed them all around me. There was nothing to see, so I pushed the thoughts aside…until I started writing about them.
Whether it was a way to face my fears or inspiration for my future novels, I can't honestly say. But over a year ago, I purchased a 1908 Catholic church in Moxahala, Ohio (Moxie Manor) and made it my home.

My mind kept returning to the thought of Reclamation prison from Bottom Feeders. Was my church wearing a skin from its past?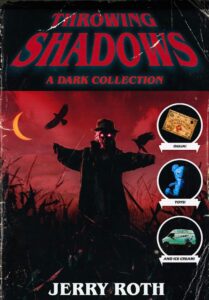 We all felt it, but no one said a word until my son took me aside to let me know he was hearing voices from his room at night. Hearing noises in a home as old as ours wasn't anything unusual. I myself heard a pounding on the front door that stopped the moment I went to investigate.
But voices were another matter altogether. He told me that a voice whispered to him while he slept. After the whispers faded, a heated conversation between a man and a woman would erupt. When I asked him where the conversation came from, all he could do was point down. Below us was the cellar, and to my knowledge, it had never been a living space.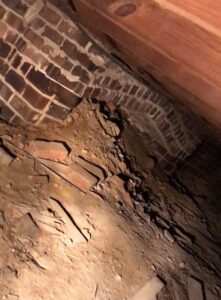 Shuffling down the worn staircase to the cellar below, we saw nothing but dirt piled high in the crawlspace. With my son, staying back, I moved into the small space that led under his room. What I found was an archway to a door that had been buried long ago. That was enough for me and the last time I ventured down into the cellar. The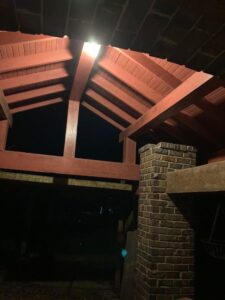 strangeness of the occurrences continued until I finished my manuscript. Then, all at once, the church was quiet, as if they had never happened at all.
Today I start a new novel about the house itself. Will the house allow me to finish it? I guess we'll see.
Here's a quick look at Jerry's latest release BOTTOM FEEDERS:
Would you recognize the Devil if you met him?
A decaying prison hides a dark secret. Robert Deville, the youngest prison warden in the history of the state, never expected to feel a supernatural connection in a prison. After discovering a diary, Robert learns a prisoner, rumored to be the Devil, was hidden away under his feet.
Was this prisoner responsible for a fire that killed hundreds of prisoners? Did he play a part in the murder of a local family years earlier? Robert must learn the prisoner's true identity and unravel why he hasn't aged in decades?
Surviving a relationship with an abusive ex-husband, Jenny Deville is dealing with the pain of her past. Noticing a sudden change in her son's behavior, and his horrifying drawings of murders, no child should ever witness, she must discover the cause.
As local children mysteriously disappear, there is little time to prove who the killer really is.
ABOUT THE AUTHOR:
Jerry Roth is an award-winning author of Bottom Feeders, a bestseller from Sunbury Press. Following up this success, he released a psychological thriller, On the Tip of Her Tongue, one year later. The author currently lives in a converted 1908 Catholic church in Ohio.
His writing career began with his award-winning screenplay, Gray Matter. Switching gears, Jerry created the critically successful Disc Golf website, Inkslingers DG, and wrote for the Disc Golf Pro Tour in 2017.
His influences on writing can be traced backed to authors such as Anne Rice and Stephen King. Jerry's upcoming literary projects include a horror novel, Ghost from a Yard Sale, a dark Fantasy, Into the Aether, and a Short Story novel, Throwing Shadows: a dark collection— Due this year from Brigids Gate Press.