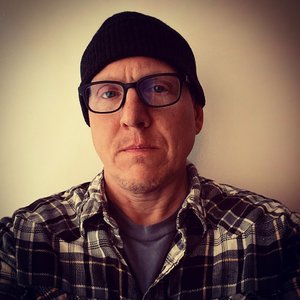 Horror and Secrets in the Root Cellar with Author Philip Fracassi on Book Lights
Philip Fracassi
is an award-winning author and screenwriter.
His debut collection of stories, BEHOLD THE VOID, was named "Story Collection of the Year" by both This Is Horror and Strange Aeons Magazine. LOCUS Magazine said it "…recalls the work of writers such as McCammon, King, and Bradbury."
His second collection, BENEATH A PALE SKY, received a starred review from Library Journal, and Booklist called it a "must read collection."
His debut novel, BOYS IN THE VALLEY, premiered on Halloween, 2021, from Earthling Publications. His upcoming novels include A CHILD ALONE WITH STRANGERS (August 2022, Talos Press) and GOTHIC (February 2023, Cemetery Dance).
His stories have appeared in multiple magazines and anthologies, including BEST HORROR OF THE YEAR, BLACK STATIC, CEMETERY DANCE, and NIGHTMARE MAGAZINE. His work has been favorably reviewed by The New York Times, Rue Morgue Magazine, LOCUS Magazine and many others.
His produced screenplays have been distributed by Lifetime Television and Disney Entertainment.
Philip lives with his family in Los Angeles, California.
You can follow Philip on Facebook, Instagram (pfracassi) and Twitter (@philipfracassi), or at his official website at www.pfracassi.com
And for more about our host Lisa Kessler visit http://Lisa-Kessler.com
Book Lights – shining a light on good books!
HERE'S A QUICK LOOK AT PHILIP'S LATEST RELEASE:
A CHILD ALONE WITH STRANGERS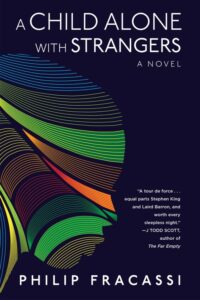 When young Henry Thorne is kidnapped and held prisoner in a remote farmhouse surrounded by miles of forest, he finds himself connecting with a strange force living in the woods—using that bond to wreak havoc against his captors. Unknown to the boy, however, is that this ancient being has its own reasons for wanting the interlopers gone—there is something hidden beneath the house, tucked away in the dark, damp root cellar . . . waiting for its return.