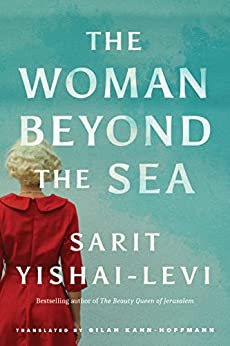 THE WOMAN BEYOND THE SEA by renowned Israeli journalist Sarit Yishai-Levi, author of the #1 international bestseller, The Beauty Queen of Jerusalem, is an immersive historical novel that spans the life stories of three unforgettable women. Deftly translated by Gilah Kahn-Hoffmann, THE WOMAN BEYOND THE SEA will be published in English for the first time by Amazon Crossing on March 21, 2023.
"THE WOMAN BEYOND THE SEA is a very personal novel that emerged from longing and pain. But at the same time, it's a book about forgiveness and acceptance and love that conquers all," says Yishai-Levi. "Gilah's translation is wonderful and I'm excited to bring this story to English readers."
Kahn-Hoffmann says, "I felt so much compassion for Sarit's characters. I did my best to inhabit their worlds as I endeavored to give voice to Sarit in English. It was a thrilling ride."
This beautifully written, multi-generational story traces the paths of three women who lead entirely separate lives. There's Eliya, a young woman who thinks she has finally found true love with her charismatic and demanding husband, an aspiring novelist, until he ends their relationship in a Paris café, spurring her suicide attempt; next is Lily, Eliya's mother, who vanishes for long hours every day, and Eliya has no idea where she is; and a third, mysterious woman who has abandoned her newborn baby on the doorstep of a convent on a snowy night in Jerusalem.
Seeking to heal herself, Eliya is compelled to piece together the jagged shards of her life and history. Her heartwrenching journey leads her to a profound and unexpected love, renewed family ties, and reconciliation with her orphaned mother, Lily. Together, the two women embark on a quest to discover the truth about themselves and Lily's origins…and the unknown woman who set their stories in motion one Christmas Eve.
As each woman confronts upheavals in her life, Yishai-Levi, a truly gifted storyteller, masterfully ties the three together, striking chords of love, hate and despair. This English translation is sure to make many more fans of Sarit Yishai-Levi's novels.
ABOUT THE AUTHOR:
Sarit Yishai-Levi is a renowned Israeli journalist and author. In 2016 she published her first novel, The Beauty Queen of Jerusalem. It immediately became a bestseller and garnered critical acclaim. The book has sold hundreds of thousands of copies in Israel, was translated into 17 languages, and was adapted into a TV series that won the Israeli TV award for best drama series, and became a Netflix hit. It also won the Publishers Association's Gold, Platinum, and Diamond prizes; the Steimatzky Prize for bestselling book of the year in Israel; and the WIZO France Prize for best book translated into French.
Yishai-Levi's second novel, The Woman Beyond the Sea, was published in 2019. It won the Publishers Association's Gold and Platinum prizes and has already been translated into several languages.
Yishai-Levi was born in Jerusalem to a Sephardic family that has lived in the city for eight generations. She's been living with her family in Tel Aviv since 1970.
ABOUT THE TRANSLATOR: Gilah Kahn-Hoffmann moved from Montreal to Jerusalem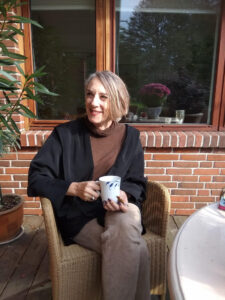 after studying theater, literature, and communications at McGill University. Starting out as a freelance journalist, translator, writer, and editor, she became a feature writer at The Jerusalem Post and, subsequently, editor of the paper's youth magazines. Later, during a stint as a writer at the Israel Center for the Treatment of Psychotrauma, she discovered how fulfilling it is to work for the benefit of others and moved to NGO work in East Jerusalem and the developing world. In recent years, she's come full circle to her first loves and spends her best hours immersed in literary translation.