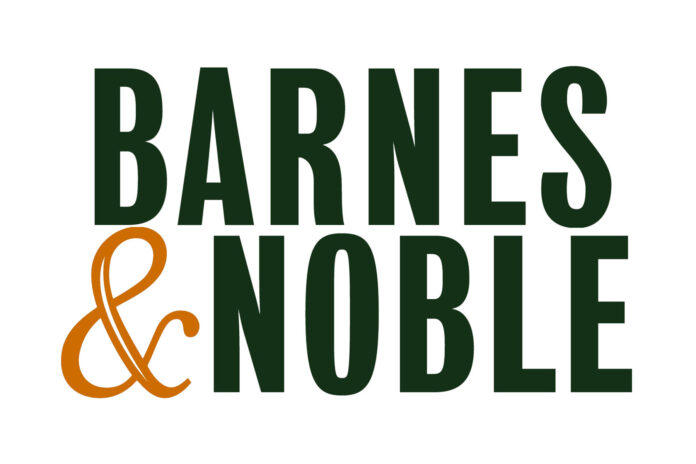 Barnes & Noble announces the nominees for the . The shortlist in each category — Picture Books, Young Reader and Young Adult — is selected by Barnes & Noble booksellers who specialize in Children's bookselling.
This annual celebration honors superlative kids' books and gives a national platform to new and emerging talent in children's publishing. Barnes & Noble booksellers have shown a keen eye for discovering and championing authors with their Book Clubs, Monthly Picks and Book of the Year. The Barnes & Noble Children's & YA Book Awards enhances the roster, launching and supporting authors that will shape children's literature for years to come.
"Our booksellers are passionate about helping to instill an early love of reading in their communities, and are always looking for the best new titles to recommend," said Shannon DeVito, Senior Director of Books, Barnes & Noble. "Curating these shortlists was made even more challenging by the treasure trove of rising talent in Children's and YA publishing this past year. The six titles in each category represent such a diverse range of voices, perspectives and storytelling styles, kids of every age will find something to love here. Narrowing it down to a winner will be a challenge, and it's one our booksellers are ready for."
The inaugural overall winner, B. B. Alston's debut, Amari and the Night Brothers, enchanted Barnes & Noble booksellers from coast to coast and went on to achieve extraordinary success. In 2022, the charming illustrations, clever wordplay, and inspirational tone of Knight Owl by Christopher Denise lofted it into the top spot.
Customers can find all the shortlist titles at their local Barnes & Noble and on bn.com. The winner in each category will be announced in May, at which time the overall winner of the Barnes & Noble Children's and Young Adult Book of the Year will be crowned. Readers are encouraged to join the conversation on Facebook, Instagram and Twitter, using hashtag #BNBookAwards.
Picture Books
"Picture Books are a magical portal. Not just for children, but for anyone engaging with this timeless format," said Scott Berkowitz, Manager of Children's Books, Barnes & Noble. "The stories and art can transport you to every corner of the world… and beyond. Our Picture Books shortlist this year highlights family and community, introduces us to quirky but relatable friends, and helps share our joy of reading — which always includes an adventure. These new classics belong on every bookshelf and will add a touch of whimsy to the everyday."
The Picture Books shortlist titles are:
Young Readers
"There is truly something for every child on our Young Reader shortlist this year," said Stephanie Pinheiro, Manager of Young Reader & YA Books, Barnes & Noble.  "Whether they enjoy magical adventures, spirited mysteries, or vibrant, full-color graphic novels with contemporary themes, every young reader will find a captivating world to escape into within the pages of these fantastic books."
The Young Reader shortlist titles are:
Young Adult
"Young Adult publishing was as robust as ever this past year, so understandably narrowing down our favorites was quite a challenge," said Stephanie Pinheiro. "Haunting mysteries, high-octane fantasies, and hard-hitting stories from the real world are sure to appeal to readers of all ages and interests. Whether you usually get your recommendations from BookTube, BookTok, or right here at the bookstore, you will find a new favorite to rave about on this list."
The Young Adult shortlist titles are: