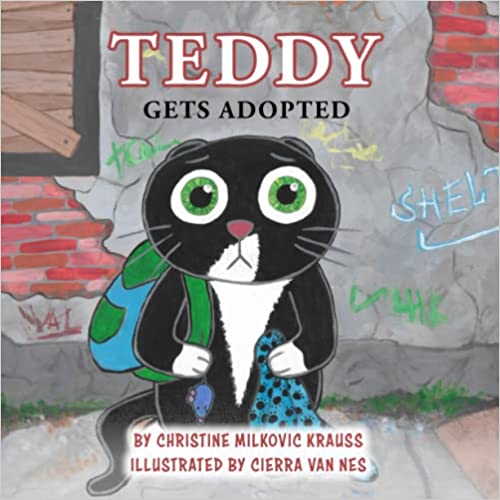 TEDDY GETS ADOPTED
The story of Teddy, the Cat Without Ears Continues!!!
And yes, he really did get adopted in April!!
Teddy Gets Adopted is the third book in the series. In this story, Teddy experiences feelings of loss and lonliness but he purr-severes through hard times, never giving up hope. Follow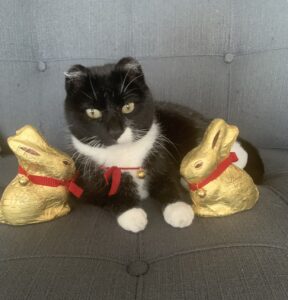 Teddy's journey across Canada while he meets helpers and heroes along the way.
www.christinemilkovickrauss.com
Teddy Gets Adopted: Milkovic Krauss, Christine, Van Nes, Cierra: 9798890346926: Books – Amazon.ca
Teddy Gets Adopted (The Adventures of Teddy): Milkovic Krauss, Christine, Van Nes, Cierra: 9798890346926: Amazon.com: Books
"Adorable Teddy will gain your heart with his poignant tale of adventure and loss. Vivid illustrations bring this cute cat's tale to life. Eleven stars out of ten for this story of acceptance, kindness, and resilience. Thanks, Teddy, for reminding us all we are "purr-fect".  Jenna Greene, Author of Reborn the 2018 Moonbeam Award Winner in the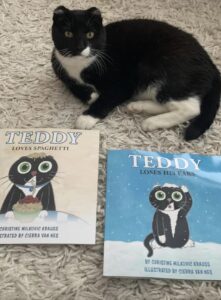 Gold Category
ABOUT THE AUTHOR:
I am a full-time essential services worker and mom of two primary school-aged children. My kids enjoy choosing books from the school library and I'm always genuinely impressed with the messages of acceptance and kindness in the stories they select for us to read together. During the pandemic, we had to get creative to keep our home an exciting and positive space that we all wanted to spend a lot of time at! Our entire family loves animals, so we decided to foster a litter of kittens over the Christmas Holidays. They brought so much joy into our lives, that we planned to continue to foster animals as much as possible! Then we saw Teddy. Teddy just belonged with our family and we knew it the moment we met him. Since that day, he has made our family feel complete. His uniqueness and character have inspired a series of stories that we hope to share with other avid child readers that love animals!