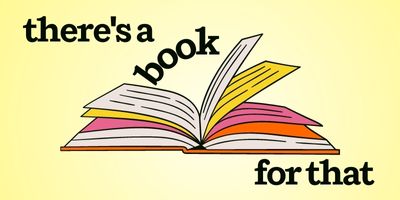 This spotlight on Caribbean American Heritage Month Reads is brought to you by Lyzbeth Lara, Corporate Communications. 
Miami is not the Caribbean, but with its close proximity to countries such as Cuba, the Dominican Republic, Jamaica, Haiti and many more, it sure feels like it. Growing up at the very end of South Florida, the Caribbean was my entire universe. Summers were spent on the front stoop with my Cuban abuelo, picking mangoes out of his tree and waiting for neighbors to drop by with papaya or yuca. Dusk brought out mosquitoes that lingered around my ankles, but the sweat in the creases of my arms and legs would finally dry. The house would begin to smell sweetly of fried plantain, and I could retreat into books rich with lore — sea goddesses, generation-spanning curses, earthquakes of mythic proportions, and accents lost.
Caribbean American Heritage Month honors the dreams and pursuits of people of Caribbean origin. "There is no single Caribbean American identity. The mix of cultures, languages, and religions alive across the United States and the islands reflects the diversity of spirit that defines the American story. Meanwhile, our countries are bound by common values and a shared history — overcoming the yoke of colonialism, confronting the original sin of slavery, and charting new opportunities across borders and generations."
Below you'll find a list of Penguin Random House titles from Caribbean-American authors which I hope will speak to you in their own way. This list is in no way exhaustive, but it's a way to dip your toes in!
THE ISLANDS by Dionne Irving (Catapult) 
The Islands follows the lives of Jamaican women—immigrants or the descendants of immigrants—who have relocated all over the world to escape the ghosts of colonialism on what they call the Island. Set in the United States, Jamaica, and Europe, these international stories examine the lives of an uncertain and unsettled cast of characters. In one story, a woman and her husband impulsively leave San Francisco and move to Florida with wild dreams of American reinvention only to unearth the cracks in their marriage. In another, the only Jamaican mother—who is also a touring comedienne—at a prep school feels pressure to volunteer in the school's International Day. Meanwhile, in a third story, a travel writer finally connects with the mother who once abandoned her.
Set in locations and times ranging from 1950s London to 1960s Panama to modern-day New Jersey, Dionne Irving reveals the intricacies of immigration and assimilation in this debut, establishing a new and unforgettable voice in Caribbean-American literature. Restless, displaced, and disconnected, these characters try to ground themselves—to grow where they find themselves planted—in a world in which the tension between what's said and unsaid can bend the soul.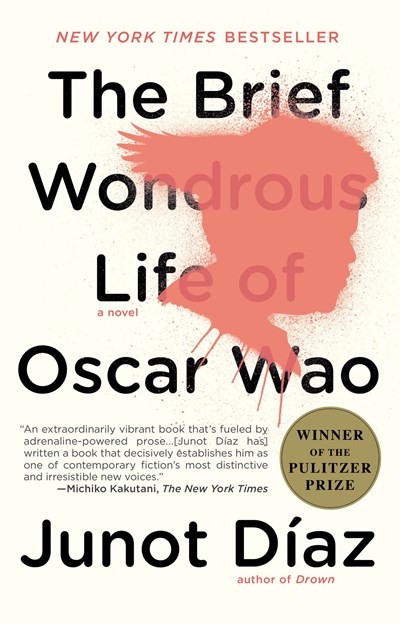 THE BRIEF WONDROUS LIFE OF OSCAR WAO by Junot Diaz (Riverhead Books) 
Oscar is a sweet but disastrously overweight ghetto nerd who—from the New Jersey home he shares with his old world mother and rebellious sister—dreams of becoming the Dominican J.R.R. Tolkien and, most of all, finding love. But Oscar may never get what he wants. Blame the fukú—a curse that has haunted Oscar's family for generations, following them on their epic journey from Santo Domingo to the USA. Encapsulating Dominican-American history, The Brief Wondrous Life of Oscar Wao opens our eyes to an astonishing vision of the contemporary American experience and explores the endless human capacity to persevere—and risk it all—in the name of love.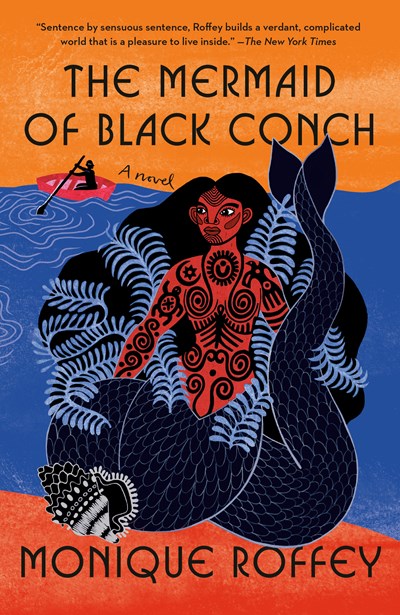 THE MERMAID OF BLACK CONCH by Monique Roffey (Vintage) 
In 1976, David is fishing off the island of Black Conch when he comes upon a creature he doesn't expect: a mermaid by the name of Aycayia. Once a beautiful young woman, she was cursed by jealous wives to live in this form for the rest of her days. But after the mermaid is caught by American tourists, David rescues and hides her away in his home, finding that, once out of the water, she begins to transform back into a woman. 
Now David must work to win Aycayia's trust while she relearns what it is to be human, navigating not only her new body but also her relationship with others on the island—a difficult task after centuries of loneliness. As David and Aycayia grow to love each other, they juggle both the joys and the dangers of life on shore. But a lingering question remains: Will the former mermaid be able to escape her curse? Taking on many points of view, this mythical adventure tells the story of one woman's return to land, her healing, and her survival.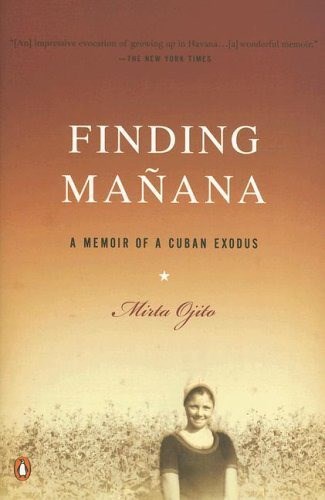 FINDING MANANA: A MEMOIR OF A CUBAN EXODUS by Mirta Ojito (Penguin Books) 
Finding Mañana is a vibrant, moving memoir of one family's life in Cuba and their wrenching departure. Mirta Ojito was born in Havana and raised there until the unprecedented events of the Mariel boatlift brought her to Miami, one teenager among more than a hundred thousand fellow refugees. Now a reporter for The New York Times, Ojito goes back to reckon with her past and to find the people who set this exodus in motion and brought her to her new home. She tells their stories and hers in superb and poignant detail-chronicling both individual lives and a major historical event. 
Growing up, Ojito was eager to excel and fit in, but her parents'—and eventually her own—incomplete devotion to the revolution held her back. Finding Mañana is the engrossing and enduring story of a family caught in the midst of the tumultuous politics of the twentieth century.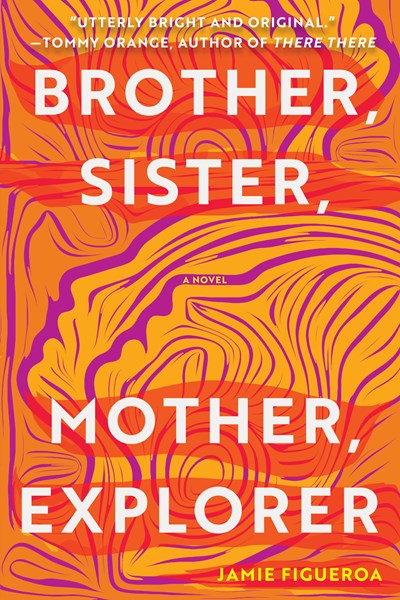 BROTHER, SISTER, MOTHER, EXPLORER by Jamie Figueroa (Catapult) 
In the tourist town of Ciudad de Tres Hermanas, in the aftermath of their mother's passing, two siblings spend a final weekend together in their childhood home. Seeing her brother, Rafa, careening toward a place of no return, Rufina devises a bet: if they can make enough money performing for privileged tourists in the plaza over the course of the weekend to afford a plane ticket out, Rafa must commit to living. If not, Rufina will make her peace with Rafa's own plan for the future, however terrifying it may be. 
As the siblings reckon with generational and ancestral trauma, set against the indignities of present-day prejudice, other strange hauntings begin to stalk these pages: their mother's ghost kicks her heels against the walls; Rufina's vanished child creeps into her arms at night; and above all this, watching over the siblings, a genderless, flea-bitten angel remains hell-bent on saving what can be saved.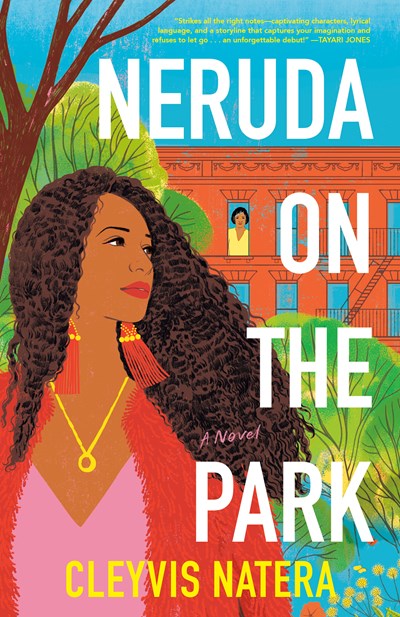 NERUDA ON THE PARK by Cleyvis Natera (Ballantine Books) 
The Guerreros have lived in Nothar Park, a predominantly Dominican part of New York City, for twenty years. When demolition begins on a neighboring tenement, Eusebia, an elder of the community, takes matters into her own hands by devising an increasingly dangerous series of schemes to stop construction of the luxury condos. Meanwhile, Eusebia's daughter, Luz, a rising associate at a top Manhattan law firm who strives to live the bougie lifestyle her parents worked hard to give her, becomes distracted by a sweltering romance with the handsome white developer at the company her mother so vehemently opposes.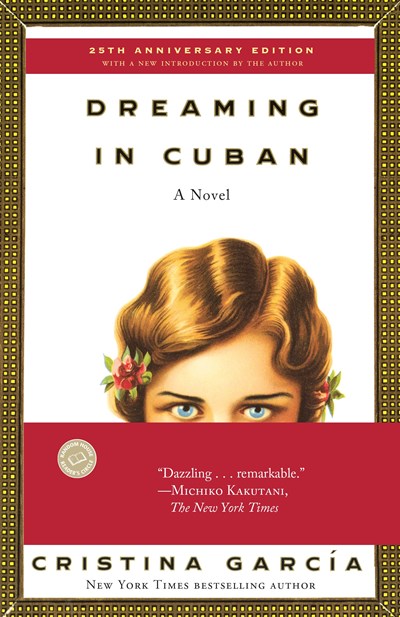 DREAMING IN CUBAN by Cristina García (Ballantine Books) 
Cristina García's acclaimed book is the haunting, bittersweet story of a family experiencing a country's revolution and the revelations that follow. The lives of Celia del Pino and her husband, daughters, and grandchildren mirror the magical realism of Cuba itself, a landscape of beauty and poverty, idealism and corruption. Dreaming in Cuban is "a work that possesses both the intimacy of a Chekov story and the hallucinatory magic of a novel by Gabriel García Márquez" (The New York Times). In celebration of the twenty-fifth anniversary of the novel's original publication, this edition features a new introduction by the author.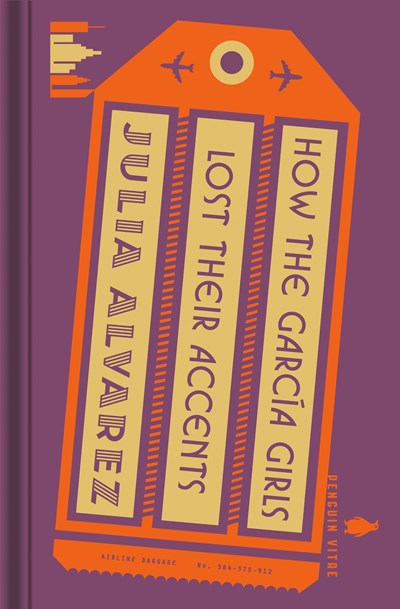 HOW THE GARCIA GIRLS LOST THEIR ACCENTS by Julia Alvarez (Penguin Classics)  
The García sisters—Carla, Sandra, Yolanda, and Sofía—and their family must flee their home in the Dominican Republic after the discovery of their father's role in an attempt to overthrow the brutal dictator Rafael Trujillo. They arrive in New York City in 1960 to a life far removed from their existence in the Caribbean. In the wondrous but not always welcoming United States, their parents try to hold on to their old ways as the girls try to find new lives: by straightening their hair and wearing American fashions, and by forgetting their Spanish. For them, it is at once liberating and excruciating to be caught between the old world and the new. In Julia Alvarez's beloved first novel, How the García Girls Lost Their Accents, the sisters tell their stories about being at home—and not at home—in America.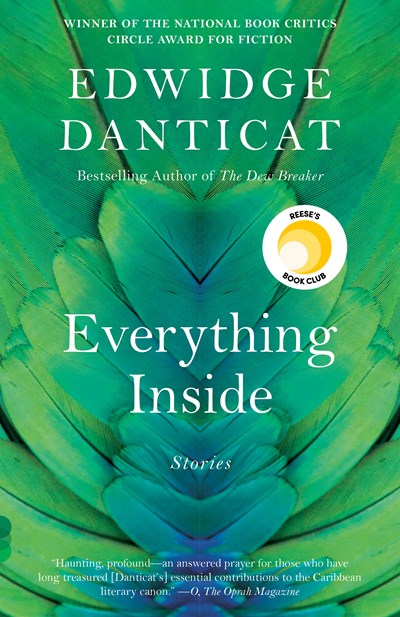 EVERYTHING INSIDE by Edwidge Danticat (Vintage) 
A romance unexpectedly sparks between two wounded friends. A marriage ends for what seem like noble reasons, but with irreparable consequences. A young woman holds on to an impossible dream even as she fights for her survival. Two lovers reunite after unimaginable tragedy, both for their country and in their lives. A baby's christening brings three generations of a family to a precarious dance between old and new. A man falls to his death in slow motion, reliving the defining moments of the life he is about to lose.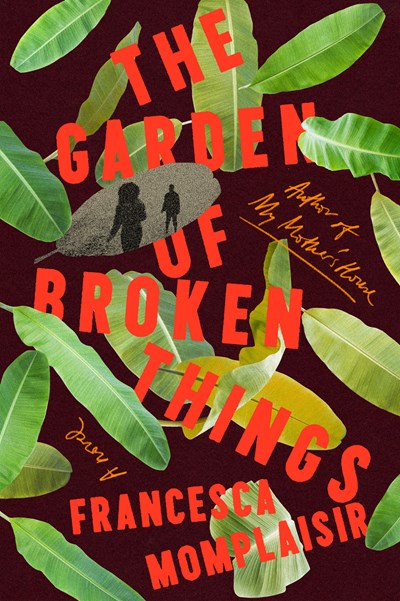 THE GARDEN OF BROKEN THINGS by Francesca Momplaisir (Knopf) 
Genevieve, a single mother, flies from New York to Port-au-Prince with her teenage son, Miles. The trip is meant to be an education for fifteen-year-old Miles—a chance to learn about his family's roots while coming to terms with his father's departure—but it's also an excuse for Genevieve to escape the city, where her life is dominated by her failed marriage and the daily pressures of raising Black children in America. For Genevieve, the journey is also a homecoming of sorts: An opportunity to visit the island she remembers from childhood and reconnect with family. But when the country is rocked by a massive earthquake—decimating the city and putting their lives at risk—their visit becomes a nightmare of survival. 
For more information on the these titles visit the collection Caribbean American Heritage Month