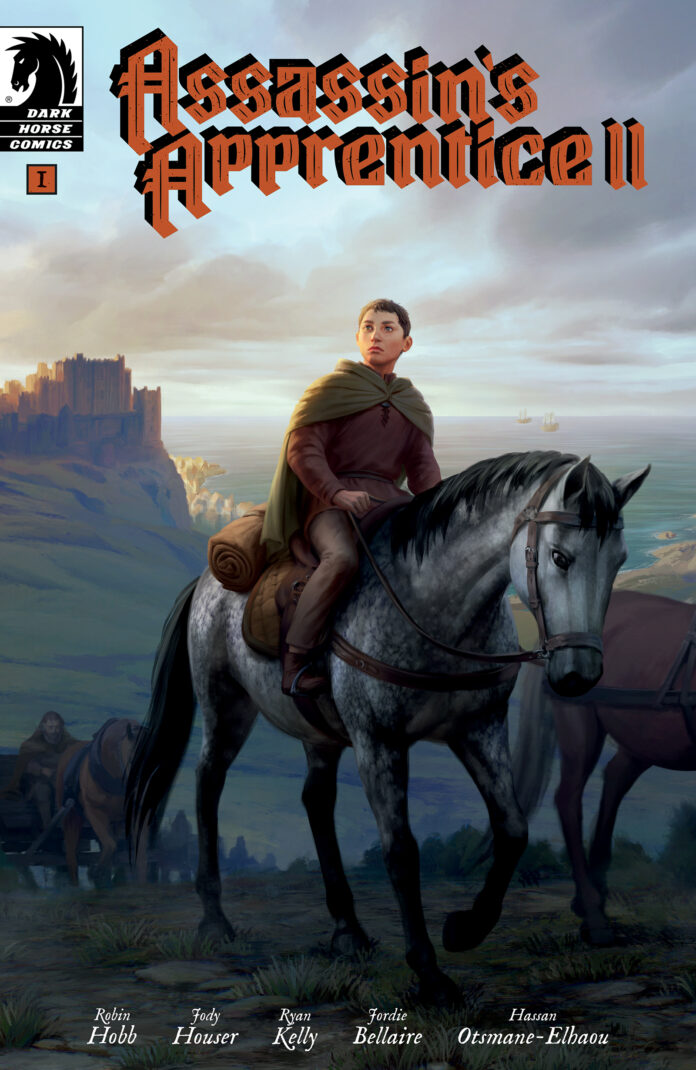 The comics adaptation of Robin Hobb's critically acclaimed novel continues
The Assassin's Apprentice continues with The Assassin's Apprentice II #1! The comics adaptation of Robin Hobb's epic fantasy adventure continues after the success of Series I (six issues, now collected in The Assassin's Apprentice Volume 1 TPB). Now, we see Fitz take his first true steps into life as an Assassin. The legendary world of the Farseer Trilogy is brought to the comics page by an A-list creative team including writer Jody Houser (Stranger Things, Critical Role: Vox Machina), interior artist Ryan Kelly (Stranger Things, Star Wars), colorist Jordie Bellaire (Rebels,The Massive) and letterer Hassan Otsmane-Elhaou (The Witcher:The Ballad of Two Wolves, All Eight Eyes), with cover art provided by Anna Steinbauer.
Spring comes to the Six Duchies, and with it, the fearsome menace of the Red-Ship Raiders. As the danger creeps ever closer to Buckkeep, Fitz is given his first true mission from Chade, to infiltrate the estate of a nobleman and look for any signs of treason. But an assassin's job is far from simple, and the fate of the realm may depend on if Fitz can take a life, or spare one instead.
"I have really enjoyed working with Dark Horse to bring Fitz's story to this medium," says author Robin Hobb. "I've been very impressed with their integrity and respect for the original material."
Writer Jody Houser states, "I'm excited to continue telling Fitz's story in comics form. An epic fantasy classic and a dream art team… what's not to love?"
The Assassin's Apprentice II #1 (of 6) will be in comic shops December 13, 2023 and is available for pre-order now at your local comic shop for $3.99.
Praise for The Assassin's Apprentice:
"Fantasy as it ought to be written."–George R.R. Martin
"Assassin's Apprentice accomplished an impressive amount…and I'm genuinely excited to see where Fitz's epic adventure goes next."—Comicbook.com
"Assassin's Apprentice #1 has the difficult task of adapting a novel to comic book form but does so with great skill and interpretation thus far."—Major Spoilers
"Ryan Kelly's characters all look distinctive and have unique appearances, which is surprisingly rare in most of the fantasy comics I've read…this is a must-read for all fantasy fans."—Kabooooom