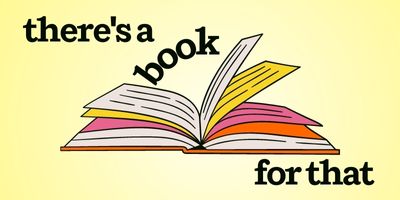 As AI is now part of our daily news, and lives, the need to understand its uses and implications, what's beneficial and possibly detrimental, has only increased. Penguin Random House, and its client publishers, can really help readers get a handle on all the issues through the following new and acclaimed nonfiction (with one novel thrown in for good measure!):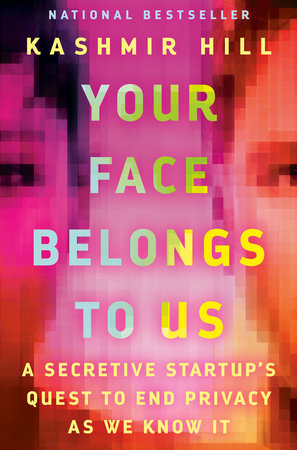 YOUR FACE BELONGS TO US: A SECRETIVE STARTUP'S QUEST TO END PRIVACY AS WE KNOW IT by Kashmir Hill
The story of the small tech company that sold facial recognition to law enforcement and ended privacy as we know it—from a star tech reporter at The New York Times. Your Face Belongs to Us is a gripping true story about the rise of a technological superpower and an urgent warning that, in the absence of vigilance and government regulation, facial recognition is one of many new technologies that challenge what Supreme Court Justice Louis Brandeis once called "the right to be let alone."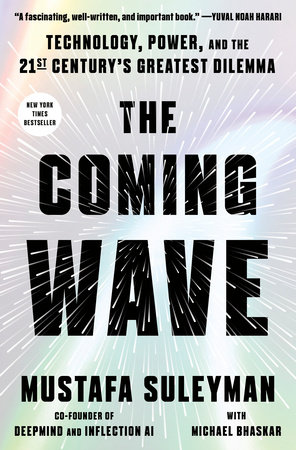 THE COMING WAVE: TECHNOLOGY, POWER, AND THE TWENTY-FIRST CENTURY'S GREATEST DILEMMA by Mustafa Suleyman, Michael Bhaskar
An urgent warning of the unprecedented risks that a wave of fast-developing technologies poses to global order, and how we might contain them while we have the chance—from a cofounder of the pioneering artificial intelligence company DeepMind.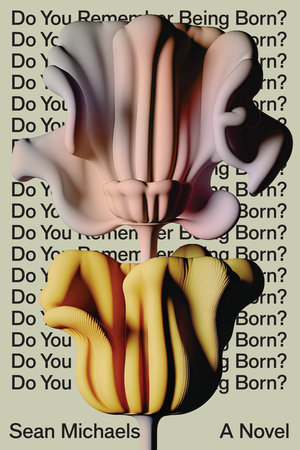 Do You Remember Being Born?: A Novel by Sean Michaels
Scotiabank Giller Prize winner Sean Michaels's moving, innovative novel about an aging poet laureate who "sells out" by agreeing to collaborate with a Big Tech company's poetry AI.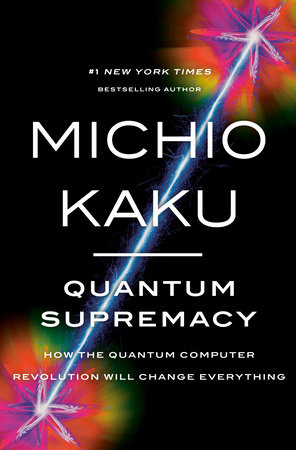 QUANTUM SUPREMACY: HOW THE QUANTUM COMPUTER REVOLUTION WILL CHANGE EVERYTHING by Michio Kaku
An exhilarating tour of humanity's next great technological achievement—quantum computing—which may supercharge artificial intelligence, solve some of humanity's biggest problems, like global warming, world hunger, and incurable disease, and eventually illuminate the deepest mysteries of science, by the bestselling author of The God Equation.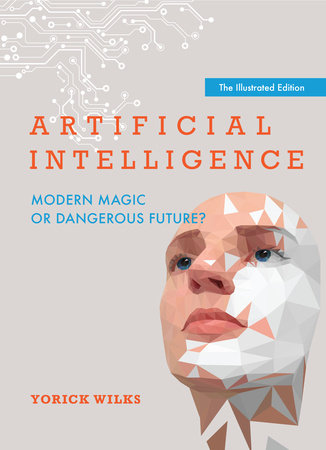 ARTIFICIAL INTELLIGENCE: MODERN MAGIC OR DANGEROUS FUTURE?, THE ILLUSTRATED EDITION by Yorick A. Wilks
A fascinating, richly illustrated journey through the history of artificial intelligence—and an honest assessment of our future alongside it.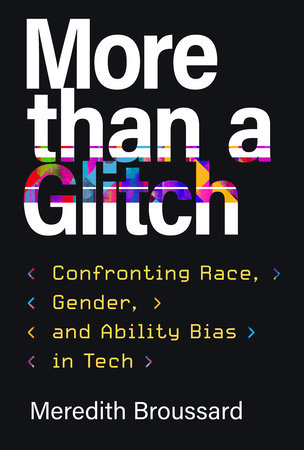 MORE THAN A GLITCH: CONFRONTING RACE, GENDER, AND ABILITY BIAS IN TECH by Meredith Broussard
The word "glitch" implies an incidental error, as easy to patch up as it is to identify. But what if racism, sexism, and ableism aren't just bugs in mostly functional machinery—what if they're coded into the system itself? In the vein of heavy hitters such as Safiya Umoja Noble, Cathy O'Neil, and Ruha Benjamin, Meredith Broussard demonstrates in More Than a Glitch how neutrality in tech is a myth and why algorithms need to be held accountable.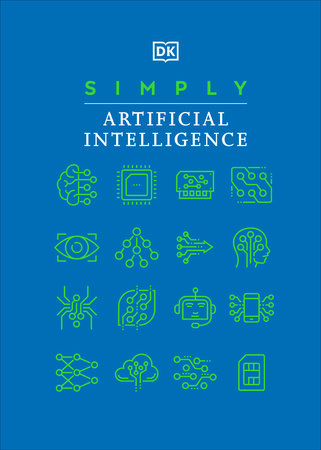 SIMPLY ARTIFICIAL INTELLIGENCE by DK
Combining bold graphics with easy-to-understand text, Simply AI is the perfect introduction to artificial intelligence for those who are short of time but hungry for knowledge. Covering the history of AI, its key ideas and applications, and the philosophy and ethics surrounding it in more than 90 pared-back entries, the concept is explained more clearly than ever before.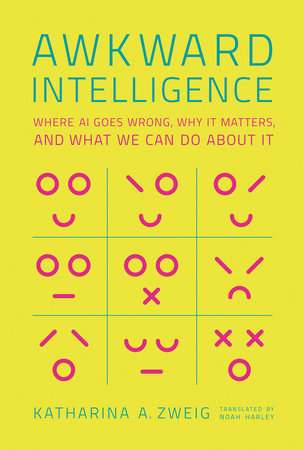 AWKWARD INTELLIGENCE: WHERE AI GOES WRONG, WHY IT MATTERS, AND WHAT WE CAN DO ABOUT IT by Katharina A. Zweig, Noah Harley
Zweig introduces readers to the basics of AI and presents a toolkit for designing AI systems. She explains algorithms, big data, and computer intelligence, and how they relate to one another. Finally, she explores the ethics of AI and how we can shape the process. With Awkward Intelligence Zweig equips us to confront the biggest question concerning AI: where we should use it—and where we should not.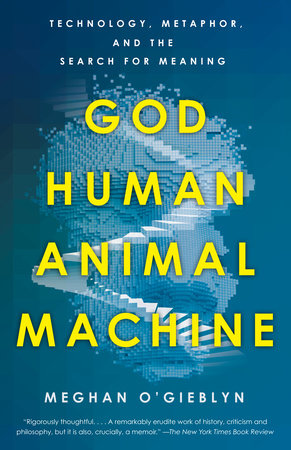 GOD, HUMAN, ANIMAL, MACHINE: TECHNOLOGY, METAPHOR, AND THE SEARCH FOR MEANING by Meghan O'Gieblyn
A strikingly original exploration of what it might mean to be authentically human in the age of artificial intelligence, from the author of the critically acclaimed Interior States.  "[A] truly fantastic book."—Ezra Klein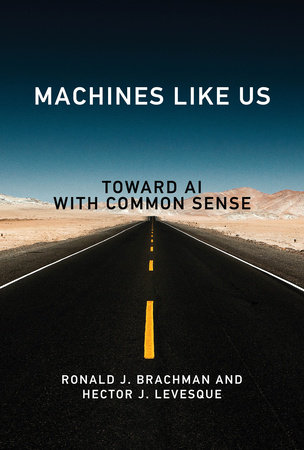 MACHINES LIKE US: TOWARD AI WITH COMMON SENSE by Ronald J. Brachman, Hector J. Levesque
Using the stuck traffic light and other relatable examples, Brachman and Levesque offer an accessible account of how common sense might be built into a machine. They analyze common sense in humans, explain how AI over the years has focused mainly on expertise, and suggest ways to endow an AI system with both common sense and effective reasoning. Finally, they consider the critical issue of how we can trust an autonomous machine to make decisions, identifying two fundamental requirements for trustworthy autonomous AI systems: having reasons for doing what they do, and being able to accept advice. Both in the end are dependent on having common sense.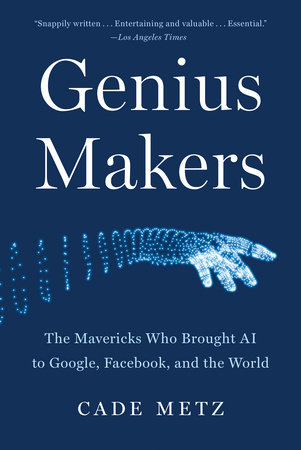 GENIUS MAKERS: THE MAVERICKS WHO BROUGHT AI TO GOOGLE, FACEBOOK, AND THE WORLD by Cade Metz
Genius Makers dramatically presents the fierce conflict between national interests, shareholder value, the pursuit of scientific knowledge, and the very human concerns about privacy, security, bias, and prejudice. Like a great Victorian novel, this world of eccentric, brilliant, often unimaginably yet suddenly wealthy characters draws you into the most profound moral questions we can ask. And like a great mystery, it presents the story and facts that lead to a core, vital question:
For more on these and related titles visit: artificial intelligence