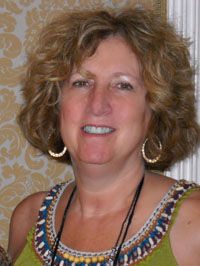 Joan Schulhafer is the Principal and owner of Joan Schulhafer Publishing & Media Consulting LLC (JSP&MC), the latest evolution in a career spent as a key executive at several publishers, including Avon, Bantam, Simon and Schuster's Pocket Books and Silhouette Books, and Kensington Publishing.
Joan Schulhafer has promoted fiction and nonfiction in multiple formats over the years. She's worked with colleagues and authors to launch new genre and literary imprints, scheduled and implemented special events and on-going event marketing programs, obtained national, regional, and local media coverage, and assumed leadership roles in a variety of corporate and industry meetings, conferences and events.
Throughout the years, Joan has enjoyed working with commercial and genre fiction (romance, mystery, and science fiction and fantasy) as well as nonfiction and literary fiction, representing authors and publishers to media, booksellers, librarians and readers. She has also overseen or implemented numerous campaigns targeting African American and GLBT audiences.
Her wide-ranging, extensive experience includes projects focused on the sell-in and sell-through of titles in conjunction with independent booksellers, national accounts, mass merchandisers, distributors, and in-house sales and marketing teams. A long time publicist, most notably as Vice President, director of Publicity for the Hearst Corporation's Avon Books, she has enjoyed success working with consumer and trade media and organizations. Joan spent five years leading her own promotion, advertising and publicity company, JESCO Associates, before returning to the corporate side of publishing.
As JESCO, she undertook projects for many of the major U.S. houses and for Canada's Harlequin Enterprises. She also represented a number of leading authors, including Nora Roberts, Jayne Ann Krentz and Heather Graham. Projects ranged from publicity campaigns and trade and consumer promotions to those as diverse as the Silhouette Books How to Write a Romance Novel nationwide seminars, and the national launch of author Amanda Quick.
Joan is also known for the unique events she has conceived such as the first "national via satellite" autographing (Aerosmith), EosCon, the one day online sf/f reader convention promoting the now-prestigious Eos science fiction and fantasy imprint, and Wendy Wax's Accidental Radio series of author interviews tied to the promotion of her book The Accidental Bestseller.

Among the many notable projects of her career inside and out of publishing houses are those undertaken or overseen on behalf of authors Ray Bradbury, Mary Monroe, Beverly Barton, Lisa Jackson, B.B. King, Aerosmith, Joanne Fluke, Fern Michaels, Jayne Ann Krentz, Mary Schiavo, Sandra Brown, Johanna Lindsey, Kathleen Woodwiss, Susan Elizabeth Phillips, Elizabeth George, J.A. Jance, Elizabeth Peters, Wendy Corsi Staub, Jude Deveraux, Elizabeth Lowell, Jeanette Walls, Gregory Benford, Tami Hoag, Neil Gaiman, and others.
She is a member of Romance Writers of America, Mystery Writers of America, Publishers Publicity Association, Book Blogs, Southern Independent Booksellers Alliance, and Avant Guild.