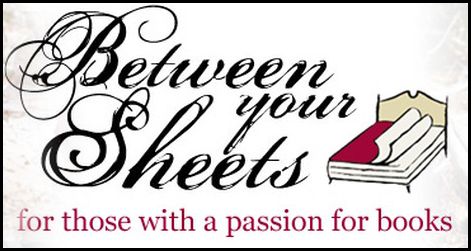 Readers, check out Between Your Sheets for quick information, easy navigation, and winning contests. We're perfect for the busy reader!
Authors, Between Your Sheets …Is there when you can't be.
In today's difficult market with so much data flooding the cyber network, book advertising needs that extra personal touch that we offer. Between Your Sheets takes author promotions to the next level. We are at conferences and conventions whether you are there or not to get your book information directly into the hands of readers.
The Hot Sheet, Between Your Sheets weekly newsletter, is a streamlined, visual publication especially geared for today's busy reader. With a weekly feature, spotlight, and blog every author is able to bring their new release to the forefront of reader's attention. With author news and regular contests where we deal with all of the details for you upon request, there are a number of ways to keep in touch with your reader and generate excitement about your books. Previews of your upcoming releases begin the month before your book is released. Current Releases from all BYS hosted authors are in each newsletter that goes out as well as a What Did I Miss? section that brings an author's previous releases back to the attention of readers.
Between Your Sheets works closely with NovelsAlive.TV to get our hosted authors video interviews and full feature spreads of their new releases. We are also affiliated with Reader's Entertainment Community, an innovative and comprehensive site that focuses on the media marketing of your books.
We invite you to check out our social media ready pages where all of your book information, news, blogs, and interviews can be Facebooked, Tweeted, or Buzzed at a click of the mouse.
And remember BYS is there when you can't be!
Leave a comment on this blog post to be entered to win cool swag!