by Amanda Jayde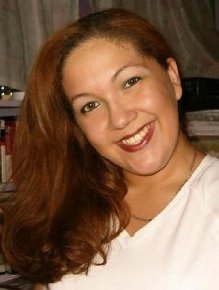 Where did you come up with your story?
It's probably the number one question I get asked. The idea for Dark Moon Rising, my debut novel came from a real legend. When I decided to try my hand at writing an erotic paranormal I didn't want to go with the idea of a wolf-man who would shift at the full moon. I wanted to go in a different direction, so I hit up my favorite site Google and looked up Werewolf legends.
I found out almost every country has some kind of werewolf or shapeshifter story, from the Native American Skinwalkers and the Lupins of France to, of course, the Lycanthropes of Greece. The one that stood out for me was a small paragraph I'd caught on a site that mentioned a group of men called the Benandanti from Italy. The legend stated these men would become wolves and fight witches. It was that one tidbit of the legend that the plot for my Dark Wolf series sprang from.
I thought well what if there was some truth to this legend, what if these men were not just regular men, but they were the best warriors of their time and what if the man who created them, a man of great magic suddenly craved more power? What would they do? I'd like to think they were honorable men that would fight for the good in the world and would turn on their maker and with that they would start a war that would splinter this one clan. They would travel to different countries and from them we would get the werewolf legends we're all familiar with
I decided to start the first book with an American hero who found himself plunged in the middle of a situation and a people he would have never imagined existed. In learning about them he learns about himself and he finds love along the way. What better ways to introduce the Benandanti to a reader than to have us all go through this journey with him?
I've had a great time working within this world and telling their story, I can only hope you enjoy it as much as I do.
Amanda's Bio
I've been telling stories for years, but it wasn't until about 10 years ago that I began writing them down.
A few years after that, a very good friend of mine told me about a contest Romantic Times Magazine was having.  They were looking for short Erotica stories, up until then everything I had written had been very sweet and when faced with this I didn't think I could do it.  However, with her support and a little nagging I came up with a story that I was happy with.  Imagine my surprise when I was told that I was one of twelve finalists.
Since then I've tried to write every chance I get.  I usually have a story in my head, one finished and one or two in progress.  I also had the great pleasure of writing scripts for Circle of Seven Productions.  A wonderful company that invented and perfected the Book Trailer™.
Now, after many years of waiting, I am proud to have my very first contract.  I hope it's the first of many and I hope you enjoy reading my stories as much as I enjoyed writing them.
GIVEAWAY!
Leave a comment for Amanda on this blog post and you'll be entered to win an electronic copy of Dark Moon Rising along with three FUN Romance Trading Cards from Amanda Jayde!