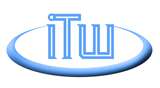 Linda McMaken
7-27-11
Cincinnati,OH
You know the names, Steve Berry, James Rollins, Andy Harp, David Morell, Dougles Preston – a Who's Who of thriller writers that have "thrilled" you, scare you and kept you up at night with their books. What you may not know about these authors is how much they give back.
Last year these authors, members of the International Thriller Writers, Inc.  traveled with the USO to Walter Reed Army Medical Center and National Naval Medical Center in Washington, D.C. and then to the Persian Gulf, donating books, and meeting troops at five bases in Iraq and Kuwait. The idea was that of author Andy Harp who organized the tour. The group "talked fiction, inspired, spread cheer and, most importantly, show their heartfelt gratitude". The visit was an enourmous success and the USO, and thriller authors will be doing it again this year.
Operation Thriller writers going on the tour this year include: Clive Cussler, Sandra Brown, Kathy Reichs, Mark Bowden, and Andrew Peterson.