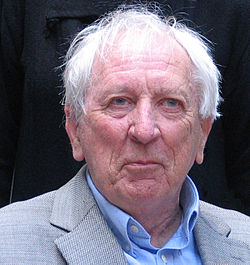 L. McMaken
10-11-11
Cincinnati, OH
This year's winner of the Nobel Prize for Literature is Tomas Transtromer a poet from Sweden.  First published in 1954, he has since published over fifteen published works and has been heralded as the "most influential Scandinavian poet of recent decades" according the Nobel press release.
A graduate of Stockholm University, he graduated with a degree in psychology and worked at the Roxtuna center for juvenile offenders.
After suffering a stroke in 1990, Mr. Transtromer continued writing and publishing his poetry. His last published work appeared in 2004, The Great Enigma.