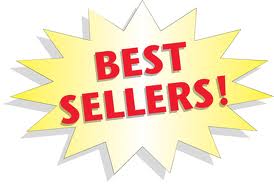 L. McMaken
12-20-11
Cincinnati, OH
This week Amazon posted their bestselling books for 2011. The list is based on "book sales" and includes both print books and eBooks.
1. Steve Jobs by Walter Isaacson
2. Bossypants by Tina Fey
3. A Stolen Life by Jaycee Dugard
4. The Mill River Recluse by Darcie Chan (Kindle Book)
5. In the Garden of the Beasts by Erik Larson
6. A Dance with Dragons by George R.R. Martin
7. The Paris Wife by Paula McLain
8. The Litigators by John Grisham
9. The Abbey by Chris Culver (Kindle Book)
10. Inheritance (The Inheritance Cycle) by Christopher Paolini
Congratulations to this list of talented authors.