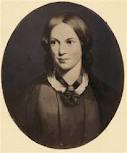 L. McMaken
12-20-11
Cincinnati, OH
When author Charlotte Bronte was fourteen, she created a miniature book titled "Young Men's Magazines". The tiny tome is less than 20 pages and contains only 4,000 words. While the text is about a fictional place called Glass Town, many of the story plots readers have come to know in her adult works were begun in this book.
The winning bidder at $1.1 million was La Musee des Lettres et Manuscripts of Paris. They outbid the Bronte Parsonage Museum located at Bronte's home in West Yorkshire. The collection at the Bronte museum features four manuscripts and winning this bid would have completed the series.
The Bronte Museum is in negotiation with the Paris museum regarding creating a copy of the manuscript for inclusion into their collection and perhaps securing a loan of the manuscript.