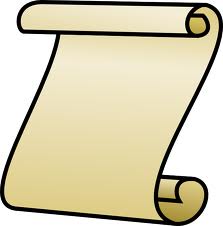 L. McMaken
12-24-11
Cincinnati, OH
The Vatican which is the largest library in the world, is jumping full force into the cyber-age with some help from NASA. In a project that encompasses scanning 80,000 manuscripts NASA will use a technology called FITS Flexible Image Transport System.
This process will allow the Vatican to scan manuscripts, digitize them and store them in a high-resolution format. Msgr. Cesare Pasini, Prefect Apostolic Vatican Library says the Vatican has wanted to do this for a number of years, but the technology needed, and the selection of works to be scanned had to be undertaken. "…the signature of the manuscript and its placement on the page. One single manuscript and its contents requires an immense amount of work. One has to consider all the information that be significant and interesting, like the copyist, the time it was written and its conservation."
The project is also very expensive. Donations have been given by the University of Heidelberg in Germany and the Enzo Hruby Foundation of Italy. Msgr. Pasini said the first scanned manuscripts will be available online "in less than a year." One of the first manuscripts to be digitized will be Bodmer Papyri – the first known transcription of the Gospel.