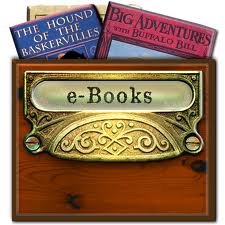 L. McMaken
1-13-12
Cincinnati, OH
OverDrive, the digital provider of eBooks to libraries just released their list of the most downloaded books for December 2011. Their book list includes those eBooks that were checked out, as well as those books on library waiting lists.
Fiction Most Downloaded December 2011:
1. The Help – Kathryn Stockett
2. The Girl with the Dragon Tattoo – Stieg Larsson
3. Explosive Eighteen – Janet Evanovich
4. The Litigators – John Grisham
5. Water for Elephants – Sara Gruen
6. The Girl who Kicked the Hornet's Nest – Stieg Larsson
7. The Next Always – Nora Roberts
8. The Girl who Played with Fire – Stieg Larsson
9. A Game of Thrones – George R.R. Martin
10. 1Q84 – Haruki Murakami
Non-Fiction Most Downloaded December 2011
1. Unbroken – Laura Hillenbrand
2. Heaven is for Real – Todd Burpo
3. In the Garden of Beasts – Erik Larson
4. Is Everyone Hanging Out Without Me? – Mindy Kaling
5. Catherine the Great – Robert K. Massie
6.  The Immortal Life of Henrietta Lacks – Rebecca Skloot
7. Then Again – Diane Keaton
8. Back to Work – Bill Clinton
9.  Blue Nights – Joan Didion
10. The Devil in the White City – Erik Larson
You can see if your local library is a partner with OverDrive by visiting OverDrive's website.