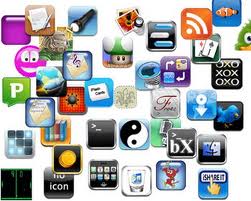 L. McMaken
1-23-12
Cincinnati, OH
In a collaboration between NPR and Ford Motor Company they have created an app to deliver access to NPR's news, programs and stations in your Ford car.
In a press release from NPR: "The SYNC AppLink enabled NPR News App lets Ford drivers listen to their favorite public radio programs and stations on their own schedule while on the road.
Users can create playlists of stories and programs to listen to later or select from topics and then call them up with simple voice commands.
NPR News is the first dedicated news app for SYNC AppLink that Ford is launching at the 2012 International CES."
The idea was to provide drivers the ability to listen to programs, change channels, and access numerous stations and "sync" those choices to their car audio system.
"NPR is now taking advantage of the advanced smartphone control interface that we've built into SYNC AppLink to enable a wider range of information and entertainment options for our customers," said Doug VanDagens, global director of Connected Service, Ford Motor Company. "With AppLink, drivers can manage smartphones through the in-car audio system or via the power voice while keeping their hands on the wheel and eyes on the road."
The app is now available on the Android Market and via iTunes App Store. SYNC AppLink is available on select 2012 Ford models.