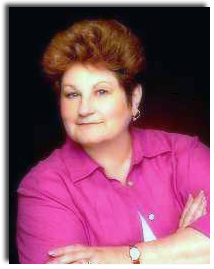 Judi McCoy was many things to many people; author, mentor, friend, family, comedian, the list goes on.  The loss of such an incredible person is tragic and life-altering.  Judi passed away  February 18th, 2012 in Cape Charles, VA.
Judi wrote romantic, mystery novels with her Dog Walker Mysteries debuting in 2009.  She also judged women's gymnastics for 25 years and mentored both gymnasts and coaches.  Judi lived a life of love and passion for all.  One of her biggest passions was for animals.  Anyone who knew Judi knew she was a dog lover. Thus the "Dog Walker" series.  She donated to animal charities and her family has asked that in lieu of flowers for her Feb. 22nd memorial they would like people to donate in her memory to the Eidewater Bichon Frise Rescue, P.O. Box 8084, Suffolk, VA. 23438.
Judi is survived by her husband of 44 years, Dennis McCoy and her daughter Sara Hisel-McCoy as well as many other loving family members.  Forty-four years of marriage and many romance novels later we can say with certainty that Judi knew romance on many levels.  And though her untimely death is tragic and sorrowful, it is not without its happy ending, because unlike so many Judi was blessed, she was loved forever.
Please enjoy this recent video of Judi-