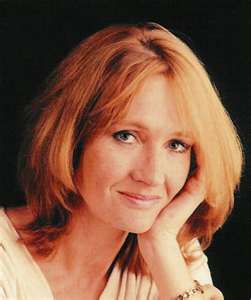 L.McMaken
2-28-12
Cincinnati, OH
Internationally bestselling author J.K. Rowling of Harry Potter fame, has just announced she is preparing to publish her first adult novel. She was represented in the book deal by Neil Blair of The Blair Partnership. The book will be published by Little, Brown and Company. Her mega-bestselling Harry Potter series was published by Bloomsbury and although many media outlets have posted various reasons for the switch, sources close to Rowling say she wanted a "clean start" for her adult novels.
In a statement from Rowling: "Although I've enjoyed writing it every bit as much, my next book will be very different to the Harry Potter series, which has been published so brilliantly by Bloomsbury and my other publishers around the world. The freedom to explore new territory is a gift that Harry's success has brought me, and with that new territory it seemed a logical progression to have a new publisher. I am delighted to have a second publishing home in Little, Brown, and a publishing team that will be a great partner in this new phase of my writing life."
From David Shelly, publisher at Little, Brown and Company: "…the who team at Little, Brown in the U.K., along with our colleagues David Young and Michael Pietsch at Little, Brown in the USA, are thrilled, honoured and proud to be publishing J.K. Rowling's new book.
For me, quite simply, it is a personal and professional dream come true to be working with J.K. Rowling. She is one of the best storytellers in the world, and I am looking forward enormously to helping bring her new novel for adults to her fans and admirers, and to introducing her writing to new readers the world over."
Many of Rowling's Harry Potter fans are now adults and from remarks across social media, they are quite excited about this announcement. A Twitter fan posted: "I have only just heard about plans for a new book and I am already gripped."
Booksellers the world over are very excited about the release, which is scheduled for this fall, as they see it increasing sales and helping book sales store wide.  The date and title of the book have not yet  been made available.