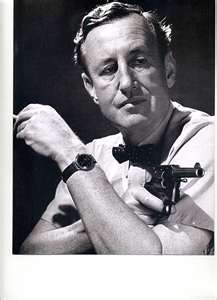 Beginning in April, James Bond the iconic hero from Ian Fleming's novels will be back with Vintage Press an imprint of Random House. Flemings first "Bond" book, Casino Royale, was published in 1953 by Jonathan Cape, which was an imprint of Vintage back then. Fleming's estate signed a 10-year contract with the Random House and they will be releasing the Bond library under three formats – Vintage paperback , Vintage Classics and in eBook format.
This year marks the 50th anniversary of the first Bond movie, "Dr. No", and a new Bond film, "Skyfall" is being released later this year.
Corinne Turner, director of Ian Fleming Publications said in a statement: "We are delighted to be reuniting James Bond with his original publisher. This new deal, incorporating both print and eBook formats, represents a significant step-change for Ian Fleming and his work."
There are fourteen novels in the Fleming acquisition, which over the years has lead to sales of over 100 million copies. The books are expected to be released through the end of 2012.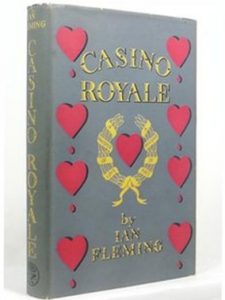 Richard Cable, Managing Director, Vintage Publishing commented: 'Bond, James Bond. Ian Fleming's famous Secret Service agent 007 remains one of the most iconic of all literary creations, and continues to thrill new and existing readers alike. We are excited to welcome Ian Fleming's books to the Vintage list for the first time and to reunite him with Jonathan Cape, the original publisher of his work. We are hugely looking forward to working with IFPL to relaunch the list in 2012, a year which marks the 50th anniversary of the first James Bond film, Dr No, and sees a new 007 adventure hit the big screen.'