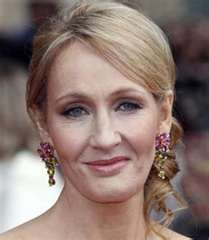 Author J.K. Rowling famous for her Harry Potter series of children's books, has just penned her first novel aimed at an adult readership – The Casual Vacancy. The book is scheduled to be released on September 27th.
Her publisher, Little Brown released this snippet: "When Barry Fairweather dies unexpectedly in his early forties, the little town of Pagford is left in shock. Pagford is, seemingly, an English idyll, with a cobbled market square and an ancient abbey, but what lies behind the pretty façade is a town at war. Rich at war with poor, teenagers at war with their parents, wives at war with their husbands, teachers at war with their pupils…Pagford is not what it first seems."
The hard cover book will retail for $35 and the eBook edition is set at $19.99.