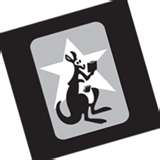 Pocket (Star) Books, an iconic imprint of Simon & Schuster first released in 1939, is relaunching into the publishing world as an eBook imprint. Pocket Star eBooks are launching this spring and summer with a full catalog of current and past bestselling authors in a variety of genres. Authors included in the initial launch are; V.C. Andrews,Nathan Dodge, Cindy Gerard, Laura Griffin, Sabrina Jeffries,Carrie Lofty, and Michael R. Underwood.
Louise Burke, Executive Vice President and Publisher, said in a statement, "Similar to how mass market has served as a platform to develop future hardcover authors, it is our mission to use Pocket Star's new digital-only format to establish new voices in the marketplace. An ebook imprint is flexible, cost-effective, cutting-edge and makes sense in today's marketplace. Under the Pocket Star banner we will publish original works including full-length novels and novellas from some of our most popular authors." 
Lauren McKenna, has been selected as the Editorial Director of Pocket Star.
Pocket Books is offering a free eBook sampler of some of their upcoming titles.