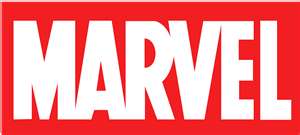 Comic book publishing icon Marvel, has just launched a digital comic store online. The same company that created APPs for Marvel, comiXology, is behind the creation of the digital comic store. According to press releases: "Marvel has inked a deal with digital comics platform comiXology, giving them the exclusive right to distribute single issue English-language digital comics for the publisher worldwide."
Marvel's digital comics can now also be read via the Marvel Comics app for iOS or Android devices.
According to Marvel's website the digital comic store will offer:
–Hundreds of collections that bundle your favorite storylines like The DARK PHOENIX SAGA
-Day and date titles like WOLVERINE AND THE X-MEN, AVENGERS ASSEMBLE, and our entire Ultimate Comics line.
-Availability of our Marvel Comics 99 cent sales every Monday and Friday!
-Access to purchases on the Marvel Comics on Chrome store.
-Access to purchases on the Marvel Comics on Chrome store. If you purchased a digital comic on our Chrome store, your comic should also be available on Marvel.com as well.
You can get additional information and details at Marvel's Digital Comic website.