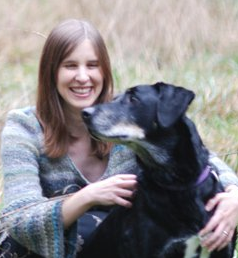 Are you an animal lover? Love romantic comedies? Get a kick out of those movies like The Shaggy Dog or Freaky Friday where they switch bodies? Then you are going to love Dog Days by Elsa Watson! Elsa joined me on Reader's Entertainment Radio to talk about her sense of humor, love of animals and of course her book which releases next week!
Elsa has some great pictures of furry friends on her site at – http://www.elsawatson.net/ that you have got to check out! You can also meet her on Facebook at – https://www.facebook.com/profile.php?id=617997299
Elsa talks about her upcoming book, which I have labelled with my highest mark as "re-readable!"
We laugh and talk dog stories and fun romantic comedies! Check it out and feel free to leave your own dog stories if you have them!
[soundcloud]http://soundcloud.com/readersentertainment/readers-entertainment-presents[/soundcloud]
In the meantime here is a little information about Dog Days-
Jessica isn't a big fan of furry friends, but she does like the hot town vet and she must volunteer to help with the annual dog festival in order to save her restaurant. What she doesn't see coming is just how closely she would be working with the dogs. A freak accident has Jessica and a white German Shepard named Zoe trading bodies and that's when everything really does go to the dogs.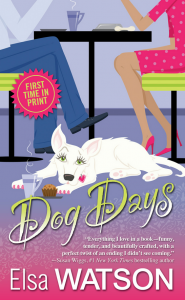 This is the perfect summer read, especially if you love romance, comedy or animals. It's sweet, thoughtful, fun, funny and poignant all at a fast pace.
Check out the video for this book too!