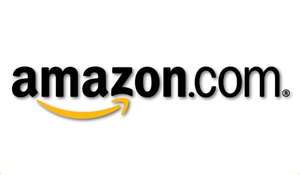 Amazon Publishing is venturing into new "old-school" literature. The online retailer and publisher announced they will be offering books as "serializations". This used to be a very popular publishing method in magazines, newspapers and comics of nearly a century ago.
From Amazon's press release:
"Long before the advent of digital publishing, great writers like Charles Dickens wrote many of their works serially, a practice that offered a particular rhythm, often punctuated by cliffhangers to keep readers looking forward to the next episode. Today, Amazon.com announced the launch of Kindle Serials – a new way for customers to enjoy serialized stories on Kindle. Kindle Serials are stories that are published in episodes. When you buy a Kindle Serial you will immediately receive all existing episodes, followed later by future episodes when they are published. When new episodes arrive, they are simply added to the end of your existing book, keeping your place and retaining your highlights and notes. Readers can also join the conversation on Amazon discussion boards as the stories unfold – allowing the authors to learn from readers in real-time and perhaps influence a story's path.
"Serialized content, whether it's a TV show, movie trilogy or written work, is a great and much-loved form of entertainment – it leaves viewers and readers wanting more, eagerly anticipating the fates of their favorite characters," said Jeff Belle, Vice President, Amazon Publishing. "With Kindle Serials, we're bringing episodic books to readers in a unique way that's seamless and hassle-free, with new episodes being added to the book as they're published. And readers can discuss the stories on Amazon discussion boards as they're being written – like virtual water cooler conversations – perhaps even influencing where the next episode may go. As with Kindle Singles, we're aiming to open up new ways for authors to write and customers to enjoy great writing – we think people are going to love this format."
Customers can try out the program for free by downloading Charles Dickens' "Oliver Twist" or "The Pickwick Papers," published with their original covers and illustrations, delivered in the same segments they were published in during Dickens' day.
Kindle Serials are published by Amazon Publishing and exclusive to the Kindle Store. They are now available in a new section atwww.amazon.com/kindleserials. The first eight Kindle Serials are available today at the introductory price of $1.99 and include:
"The Circuit Rider" by Dani Amore: Mike Tower is a traveling preacher with a mysterious past making his way across the American West in the late 1800s. Traveling with his sharpshooter bodyguard, a hard-drinking woman named Bird Hitchcock, they're forced to protect each other during the long 'circuit ride' that promises to be one they'll never forget.
"The Many Lives of Lilith Lane" by E.V. Anderson: A high school girl discovers a way to pass between two parallel universes and uses this dimensional doorway to attempt to solve her younger sister's kidnapping. (A collaboration between Amazon Publishingand Plympton.)
"Shop Til You Drop…Dead" by Carol Culver: Cory Sutherland's last day as the personal assistant to wealthy San Franciscosocialite Missy Graybar couldn't possibly be worse, particularly when Cory finds Missy murdered. When Cory is charged with the murder, she realizes that if she doesn't find the real killer, she might end up in jail for life. With the help of her ex-husband and the very sexy detective on the case, Cory crisscrosses the city in search of clues that may lead her to the killer.
"9th Circle" by Carolyn McCray and Ben Hopkin: Seattle has become the playground for the most vicious killer the nation has ever known, and only autistic Detective Robi Darcmel can look past the carnage and into the killer's mind. As even more bizarre murders occur across the city, he begins to realize the scope of the killer's madness – the murderer is recreating the 9 Circles of Hell.
"Love is Strong as Death" by Carolyn Nash: A hard-boiled investigative journalist learns more about herself than she ever wanted to know when she and her writing partner get assigned to a "haunted house" story that starts to feel personal. History begins to repeat itself as the details circling the members of a deceased family start to be uncovered. (A collaboration between Amazon Publishing and Plympton.)
"Option to Kill" by Andrew Peterson: Former Marine sniper and CIA operations officer Nathan McBride returns in this action-packed follow-up to the best-selling "Forced to Kill." McBride finds himself teamed up with Lauren, a 12-year-old girl he rescues from a kidnapping. Played out over the course of 36 lightning-fast hours, Nathan and Lauren form a desperate and unlikely alliance to try and stay one step ahead of her kidnapper and the brutal mercenaries who will kill anyone who gets in their way.
"Downward-Facing Death" by Neal Pollack: When the wealthy founder of one of L.A.'s biggest yoga empires is found brutally murdered, former LAPD detective and struggling yoga instructor Matt Bolster thinks he may have found the break he's needed. Yoga isn't paying the bills and when Bolster's former boss calls for help, Bolster takes on the case. Of course sticking to the principles of the yamas and niyamas during a murder investigation isn't easy. But personal ethics will be the least of Bolster's problems if the killer finds him first.
"Hacker Mom" by Austen Rachlis: A stay-at-home mom married to a straight-arrow government lawyer finds self-fulfillment in a secret life as she ascends the ranks of an online international whistle-blowing ring. (A collaboration between Amazon Publishingand Plympton.)
"When Amazon Publishing told me about the Kindle Serials program, I wanted to participate right away," said Neal Pollack, author of "Downward-Facing Death." "I've been writing serialized fiction since I was a kid, and I'm thrilled to be doing it again, nearly 30 years later, with an (at least somewhat) adult sensibility. Serialized fiction is perfect for contemporary book culture, where writers interact with their readers directly and books can be delivered with an immediacy that the old pulp writers never could have imagined. It's fast and fun and you barely have time to blink. I can't wait to see how my book ends!"
"I feel honored to participate in the launch of Kindle Serials," said Andrew Peterson, authors of "Option to Kill." "Writing and publishing stories in serialized form is ideal for thrillers because keeping readers engaged and wanting more is the goal of every thriller novelist. It's exciting to see Amazon develop new and innovative ways for readers to enjoy books – I think readers are going to love Kindle Serials."
To be considered for Kindle Serials, interested parties should visit www.amazon.com/kindleserialssubmissions and submit ideas.
Kindle Serials are "Buy Once, Read Everywhere" – customers will be able to read them on any Kindle device or free Kindle reading app. Amazon's Whispersync technology syncs your place across devices, so you can pick up where you left off. In addition, with the Kindle Worry-Free Archive, Kindle Serials will be automatically backed up online in your Kindle Library on Amazon where they can be re-downloaded wirelessly for free, anytime.
Amazon Publishing is the publishing arm of Amazon.com. Amazon Publishing's West Coast Group includes imprints AmazonEncore, AmazonCrossing, Montlake Romance, Thomas & Mercer and 47North. Amazon Publishing's East Coast Group publishes adult trade, children's and young adult titles. For more information about all imprints of Amazon Publishing, visitwww.amazon.com/amazonpublishing. Amazon Publishing is a brand used by Amazon Content Services, LLC."