My Time Travel Machine
What do a Victorian Ozark village, a sleepy Midwestern river town, and one of the gilded age's most famous seaside resorts have in common?  They are all places that Miss Hattie Davish, the Victorian private secretary debuting in A Lack of Temperance, and I have had to travel for our jobs.
For the most part, we both love what we do.  One of the best parts of writing historical novels is getting to do the research.  As a librarian and biologist, research is in my nature and I'm determined to make my books as historically accurate as possible.  The truth is in the details. If Eureka Springs, AR of 1892 didn't have an electric trolley car, the horse will be pulling the trolley down Spring Street. If the Galena River in Galena, IL is less than half the width in 1892 than it was in the 1840's, no large steamboats will be crowding the docks. And if the famous Newport, RI cottage "The Breakers" wasn't completed until 1895, Hattie (or the Vanderbilts) will not be in residence (in the servants' quarters, of course).
Attention to detail requires dedication and a willingness to indulge your curiosity.  To see what it would be like to spend hours dressed like a Victorian woman, I once participated in a historical costume fashion show.  I volunteered to wear the beautiful ensemble representing 1900-1909 (which I just happened to have in my closet), corset, oversized hat and all.  No wonder Victorian women needed fainting couches.  They couldn't breathe!
I've spent hours on end in windowless rooms surrounded by books, newspapers and microfilm machines and sometimes breathing in the air of decaying (unfortunately) paper.  Don't get me wrong, I love these places of hidden treasures and thrill at the chase: flipping through yellowed newspaper to find the advertisements for the best remedies or the "latest" fashion designs, scanning the society pages for events and stories of the day (you never know what you're going to find…) or uncovering the name of the actual baker or millenary shop (a must for Hattie!) in an 1890's city directory.  It's a rush when you find something unexpected, like an authentic temperance organization's meeting notes in an old newspaper. Yet somehow I don't think everyone at the Eureka Springs Carnegie Public Library, a place worth visiting in its own right, appreciated my shout of "Eureka" when I discovered it.  Maybe it's just me…
Attention to detail also means that I get to travel to these wonderful towns and literally walk their streets.  Whether it's exploring the myriad of springs in Eureka Springs, strolling past cannons and monuments in Galena's scenic Grant Park, or collecting coastal plants along the Cliff Walk in Newport, I'm able to experience both nature and the town as Hattie would (sans the corset, of course).  Every place I visit has a story to tell and I try to weave as much local history into the fiction as possible. I hope everyone, whether they've visited these historical gems or not, can experience what it may have been like once about a time.  Oh, and did I mention there's a mystery?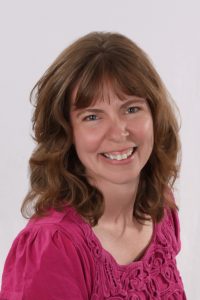 ABOUT THE AUTHOR:
Anna Loan-Wilsey lives in a Victorian farmhouse in the Iowa countryside with her husband and daughter. As a librarian and information specialist, she tracks down information every day that helps to solve mysteries. Eureka Springs is one of her favorite getaway spots. She is currently working on the second book in the Hattie Davish Mystery series to be set in Galena, Illinois.
Readers can visit Anna Loan-Wilsey's website at: www.AnnaLoanWilsey.com
A LACK OF TEMPERANCE
A Hattie Davish Mystery
By Anna Loan-Wilsey
Kensington Books, an imprint of Kensington Publishing

ON SALE: September 25, 2012 / Mystery /Trade Paperback/Original
$15.00 ($16.95 CAN) / 978-0-7582-7634-6
Author Residence: Nevada, IA (near Des Moines)
Setting: 1892 – Eureka Springs, AR