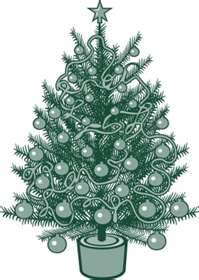 Making the perfect spot for the Christmas tree is only one of author Amanda McIntyre's favorite Christmas memories. Welcome Amanda!
I love Christmas. Not so much the commercialism of the holiday, though I admit I love the twinkling lights and glitter of decorations as I drive through the streets of my small town. But to me Christmas isn't about the gift-giving, or the running around to find the best deal. I think getting older makes one realize how "things" really do mean less than having those you love around you on these special holidays.
Year round, I have a pencil tree in my dining room that I decorate for birthdays and "other" holidays, but at Christmas, its tradition to have a live Fraser Fir in our living room. I'm guilty (and my kids will be the first to agree) that no matter where we've called home, our living room is always arranged with "the spot" for that all important Fraser Fir!
It needn't be massive, (I'm a fan of Charlie Brown) it need only be able to hold the ornaments and crayon-colored lights that span over fifty years, once you figure my Grandmothers', my mothers' and our own family's' ornaments. Each bauble, each slightly tarnished ball has a special memory attached to it–whether it's the first ornament I bought before I married or the cardboard Kraft mac and cheese ornaments featuring my twin sons in their Buzz Lightyear and Woody costumes. A hand crocheted bell made by my grandmother, a "first Christmas ornament" for our oldest child, and countless ornaments fashioned by then small hands, are viewed now through the creators adult eyes. One day I'll pass on these treasured pieces to bring joy to my children's trees in hope that it evokes the memories of warmth, laughter and contentment of being home.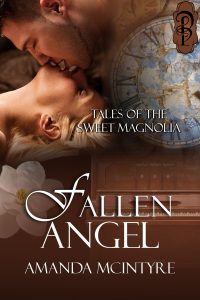 Dickens wrote," I will honor Christmas in my heart and try to keep it all the year." There is no greater wish that I can offer to you than that.
In my new release, Fallen Angel, a jaded young detective discovers the magic and wonder of Christmas through the eyes of a woman from another time. May you also find Christmas magic this year!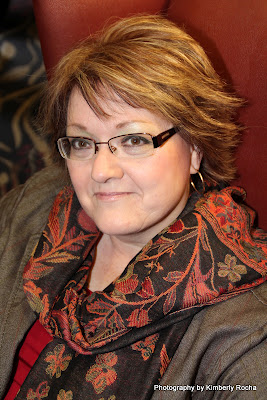 About Amanda: 
Amanda McIntyre writes for publishers of digital, print and audio books and is published internationally. www.amandamcintyre.net Her latest release Fallen Angel, releases today! You can find Amanda's latest book by going here.