A little felt, a couple of cute ears, and a heart felt love from author Renee Bernard. Welcome Renee!
The Mouse
You have no idea how tempting it is to make up some fabulous story revolving around an elegant glass angel or a gold star…but the truth is that the ornament I remember most and that I completely adored was the least elegant creature you can picture.  He's long since left the sphere of this world in tatters but—
He was a small gray felt cloth mouse with plastic black bead eyes tucked into a small little basket, with a felt blanket pulled up to his felt gray chin as sleep overtook him.  His feet stuck out from underneath the too short blanket and his tail hung out the edge of the basket.  The blanket was red to match his tiny nightcap and his basket had cheap gold star shaped sequins glued onto it.  I think my mother made him in a craft class that they'd offered the Navy wives while we were stationed in Roosevelt Roads.
And I loved him.
I loved every minute detail of him.  I loved to imagine the dreams he was having and the tiny mouse house he lived in; the large mouse family who must be sleeping elsewhere in all their various tiny basket beds hidden away; I loved the white belly I couldn't see and I especially loved the way he just might (if he were very very lucky)from his perch on a Christmas tree branch get a glimpse of Santa leaving our gifts or eating our offerings.
I think because he was all felt and wicker, I was allowed to put him on the tree.  He was an ornament that wasn't "off limits", even to the littlest hands.  Which naturally meant I not only placed him on his nest but moved him often—almost nightly.  It's a silly game to play hide and seek with a mouse when you're the one hiding the mouse, but it was a great game!
I didn't notice him getting worn.  I didn't notice the basket edges fraying or his little feet coming loose.  It was Christmas magic that made him precious, even as I grew and he failed to gain an inch (even with all that beauty sleep!)  Even as a cynical teenager, I would sit quietly when no one was watching and nest that ornament in the palm of my hand and sigh. And then I was off to college and a life of my own, and the mouse was left behind.  Or so I thought.  My mom kept him for me.  She kept him wrapped up in tissue paper and when she found him one year, she sent him to me.
My eldest daughter loved him last…he was her favorite.  But the basket gave out and we tucked him away in tissue paper, too fragile even for big hands.  His Christmas career is over.  He is a Christmas Mouse Retired.
And I'll admit it to you.  It makes no sense.  But I still look for him on the tree…  I still wonder about his mouse dreams and why it isn't the same without him.  Just a silly old felt mouse in a basket…I still admire all the sparkles in the fancy stores but I secretly keep a close watch for him.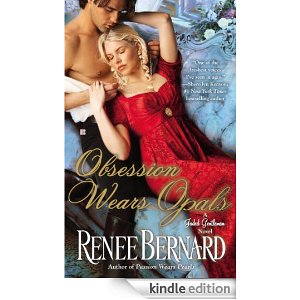 Sometimes, Christmas is about pure whimsy.
And gray felt.
All the best of the holidays to all my readers and friends.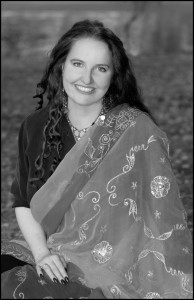 About Renee:
The daughter of a Navy Chaplin, Renee Bernard is applying a great education from traveling all over the world to story telling and doing her best to keep her father proud. Renee is a USA Today Bestselling author of Many novels including the Jaded Gentlemen series. You can find Renee's latest novel, but following this link.