A warm story of a grandmother in worn-torn Europe, and the ornaments that allow her memory to touch a family every year.  
Welcome, Ellen Marie Wiseman.
My husband and I follow a thirty-year tradition when we put up our Christmas tree. First, I turn on Christmas carols while he strings the lights. Then we hang the ornaments together—the Hallmark rocking horse we bought the year we were married, the embroidered teddy bears that read, "Baby's First Christmas", the precious decorations made by our son and daughter in elementary school—clothespin reindeer, paper plate Santas, class portraits glued to jar lids. When the kids were young, we let them trim the tree however they wanted, laughing when the majority of ornaments ended up on the bottom branches. But no matter what, our tradition has always included saving one box of special decorations for last, for me alone to hang on the tree. Inside the box are German straw stars in all shapes and sizes, from simple six-pointers to multi-tiered masterpieces made with red and gold thread.
When I look at the stars dangling from the evergreen branches, red and yellow lights reflected in the shiny straw, I see my Oma in Germany during WWII, decorating her tree with the same stars, silently praying that her husband is safe in Russia, wondering if he'll be home next Christmas. I see her lighting the candles on the tree and shutting off the room lights, ringing the bell to signal "Bescherung"—when her children were allowed to enter the room and see their presents. I see her watching my mother and uncles open the book and wooden tops, the only presents she could afford, hoping the Christmas meal of potato dumplings and oxtail soup will be enough to go around. I see her singing carols with her children around the tree, praying that, on this night of all nights, the air raid siren won't go off.
I see my mother as a little girl in Germany, making the stars out of colored thread and smooth straw, hoping Kris Kringle will leave an orange or some nuts in her stocking. I see her as an optimistic young immigrant, hanging the stars on her first Christmas away from home, hoping for a bright future with her new husband, missing her family, praying America will be everything she dreamed it would be. I see my mother now, the woman who saves wrapping paper and is the first to lend a hand or feed her ailing neighbors, her sad eyes and calloused hands conveying everything she's been through.
I see my children, their toothless grins and footie pajamas, coming down the stairs on Christmas morning, excited about the mountain of gifts stretching halfway across the living room. I see my grandchildren, their chubby cheeks and wide, blue eyes, tearing open their presents, melting my heart with their smiles.
I see the main character in my debut novel, The Plum Tree, looking at the straw stars on her family's Christmas tree during WWII, wondering if her Jewish boyfriend is still alive. She is a young woman I invented in hopes of telling some of Oma's and my mother's stories who, like me, when I hang the traditional straw stars on our Christmas tree, will always reflect on her past and hope for her future, once again reminded that Christmas is an enduring milestone that comes and goes while the world around us forever changes.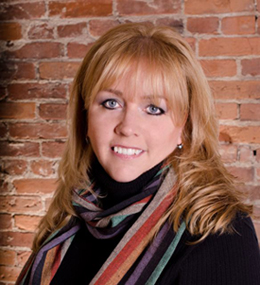 ABOUT THE AUTHOR:
Ellen Marie Wiseman was born and raised in Three Mile Bay, a tiny hamlet in Northern New York. A first generation American, Ellen has traveled frequently to visit her family in Germany, where she fell in love with the country's history and culture. A mother of two, Ellen lives peacefully on the shores of Lake Ontario with her husband and three dogs.
Readers can visit Ellen Marie Wiseman online at: www.EllenMarieWiseman.com
Twitter: @EllenMarieWise 
Facebook: facebook.com/ThePlumTreeNovel 
ABOUT THE PLUM TREE:
A deeply moving and masterfully written story of human resilience and enduring love, The Plum Tree follows a young German woman through the chaos of World War II and its aftermath.
"Bloom where you're planted," is the advice Christine Bölz receives from her beloved Oma. But seventeen-year-old domestic Christine knows there is a whole world waiting beyond her small German village. It's a world she's begun to glimpse through music, books—and through Isaac Bauerman, the cultured son of the wealthy Jewish family she works for.
Yet the future she and Isaac dream of sharing faces greater challenges than their difference in stations. In the fall of 1938, Germany is changing rapidly under Hitler's regime. Anti-Jewish posters are everywhere, dissenting talk is silenced, and a new law forbids Christine from returning to her job—and from having any relationship with Isaac. In the months and years that follow, Christine will confront the Gestapo's wrath and the horrors of Dachau, desperate to be with the man she loves, to survive—and finally, to speak out.
Set against the backdrop of the German homefront, this is an unforgettable novel of courage and resolve, of the inhumanity of war, and the heartbreak and hope left in its wake.
THE PLUM TREE
By Ellen Marie Wiseman
Kensington Books, an imprint of Kensington Publishing
ON SALE: December 24, 2012
You can purchase The Plum Tree at:
Amazon
Barnes & Noble
Kensington Books