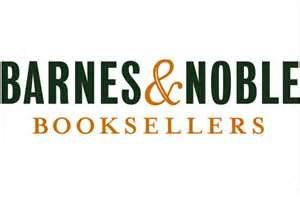 Faced with mounting competition from online retailers like Amazon, the bookstore is looking to close many of it's brick and mortar locations. Barnes & Noble opened in 1986 and began opening bookstores nationwide a few years later. It was a very successful company offering shares to the public in 1993. Many economic experts contend the booksellers downward spiral was due to it coming late to the digital revolution. Although all of its stores are not closing many think this may be a signal of the end for the national bookseller.
Amazon was a tremendous online bookstore presence before B&N was selling online, and it had to scramble to get it's Nook eReader to the market to compete with the Kindle. In a recent report cited in the Wall Street Journal, Barnes & Noble; "struggled with sales over the holiday season, will shutter one-third of its current locations over the course of the next ten years."
The bookstore chain has 689 brick and mortar locations and 674 college stores, although these are under a different brand name. 
Barnes & Noble spokesperson Mary Ellen Keating said in a statement: "Barnes & Noble has not adjusted its store closing plan whatsoever… We have historically closed approximately 15 stores per year for the last 10 years," Keating said. "Of that number some of the stores are unprofitable while others are relocations to better properties."
This 're-structuring' comes on the heels of an investment by Pearson into the Nook Media portion of Barnes & Noble.
From the company's press release:
NOOK Media, LLC, a subsidiary of Barnes & Noble, Inc., the leading retailer of content, digital media and educational products, today announced the completion of their previously announced investment by Pearson  the world's leading learning company.  Pearson made its approximately $89.5 million in cash investment in NOOK Media, LLC at a post-money valuation of approximately $1.789 billion in exchange for preferred membership interests representing a 5% equity stake. Following the closing of the transaction, Barnes & Noble now owns approximately 78.2% of the NOOK Media subsidiary and Microsoft, which also holds preferred membership interests, owns approximately 16.8%. Subject to certain conditions, Pearson will earn the option to purchase up to an additional five percent ownership in NOOK Media.
Pearson's strategic investment in NOOK Media will accelerate customer access to digital content by pairing its leading expertise in online learning with NOOK Media's expertise in reading technology, online commerce and customer service. This will facilitate improved discovery of available digital content and services, as well as seamless access.
"We look forward to working with Pearson, a valued partner of ours for many years, in developing new ways to improve and enhance digital learning for students," said William Lynch, Chief Executive Officer of Barnes & Noble, Inc.
Over the last decade B&N has closed approximately 10 stores per year. Prior to this, the store was opening nearly 30 stores annually.  Since the bankruptcy of Borders bookstore last year, B&N is one of the last remaining bookstore chains in the nation.