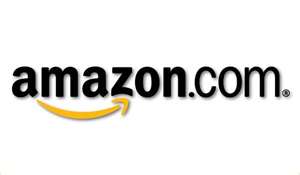 A unique marketing program has been unveiled by Amazon that is geared toward selling apps. The online retailer is giving, yes giving, virtual currency to customers for the purchase of apps that work on their Kindle Fire. The program is slated to begin in May. Developers who wish to submit apps for the program must be approved by April 25, 2013.
Here is additional information from Amazon's press release:
Amazon today announced another new way for app and game developers to make money on Kindle Fire—introducing Amazon Coins—the new virtual currency for purchasing apps, games and in-app items on Kindle Fire. Amazon Coins is an easy way for Kindle Fire customers to spend money in the Amazon Appstore, offering app and game developers another substantial opportunity to drive traffic, downloads and increase monetization. When Amazon Coins launches in the U.S. this May, Amazon will give customers tens of millions of dollars' worth of free Amazon Coins to spend on developers' apps on Kindle Fire in the Amazon Appstore. Amazon will also make it quick and easy for customers to buy additional Amazon Coins using theirAmazon accounts.
Amazon Appstore developers will earn their standard 70 percent revenue share when customers make purchases using Amazon Coins. Developers with apps and games currently in the Amazon Appstore for the U.S. don't need to do anything with their apps to capitalize on this new opportunity. Developers not yet in the Amazon Appstore should submit their apps soon—only apps submitted and approved byApril 25 will be ready when Kindle Fire customers have Amazon Coins to spend across the Amazon Appstore. Developers can learn more about Amazon Coins today at http://www.amazon.com/amazon-coins.
"Developers continue to report higher conversion rates on Amazon compared to other platforms," said Paul Ryder, Vice President of Apps and Games for Amazon. "Now we have another new way to help developers reach even more of our millions of customers. Amazon Coins gives customers an easy way to spend money on developers' apps on Kindle Fire in the Amazon Appstore—and we're giving customers tens of millions of dollars in Amazon Coins to get started. Developers who aren't yet in the Amazon Appstore will want to make sure their apps have been submitted and approved by April 25 so they're ready for customers to start spending their Amazon Coins."
"We've already found that the average revenue per user on Amazon is higher than other Android platforms," said Keith Shepherd, CEO of Imangi Studios. "We're very excited about the monetization opportunity with Amazon's new virtual currency."
"Everyone recognizes Amazon's success in the e-commerce world – now the Amazon Appstore has become a major player in the mobile app marketplace," said Misha Lyalin, ZeptoLab's CEO. "Amazon's new virtual currency is designed to open new opportunities for developers and make things easier for customers. This is a great example of appstore innovation and we want to support it."
"We've been extremely pleased with how well our games monetize on Amazon," said Michael Grobe, Chief Financial Officer of GameCircus. "We're very excited about the launch of Amazon's new virtual currency."
Amazon Coins is the latest in a series of new features and services for developers that make Amazon the most complete end-to-end ecosystem for building, monetizing and marketing their apps and games. Recent announcements include:
In-App Purchasing for Mac, PC and web-based games, enabling developers to let customers use their Amazon accounts to purchase virtual goods and currencies from games on those platforms
Game Circle, which includes capabilities like Achievements, Leaderboards, Friends, and Whispersync for syncing games across devices, and leads to better engagement with games
Game Connect, which lets developers marry the ease and security of shopping on Amazon with the convenience of having virtual goods delivered directly to customers' game accounts
A/B Testing, a service that helps developers improve app functionality, retain customers and increase monetization
Adobe AIR Native Extensions, which makes it simple for Adobe Flash developers to add In-App Purchasing and Game Circlefeatures to their apps and games
Amazon Mobile App SDK Eclipse Plugin (beta) allows developers to rapidly and reliably integrate Amazon APIs into their Android projects, speeding up development and cutting down on project setup time
Developers can get started at the Amazon Mobile App Distribution Portal (https://developer.amazon.com/welcome.html).