From bestselling author, Joanne Fluke, a brand new cozy mystery. Featuring her quirky characters from Minnesota, she delivers a scrumptious read.
Readers keep coming back for another helping of New York Times and USA Today bestselling author Joanne Fluke's cozy mysteries, featuring Minnesota bake shop owner Hannah Swensen and her delicious original recipes. In March 2013, Fluke and Hannah return with RED VELVET CUPCAKE MURDER, a hardcover caper with over 20 recipes interspersed throughout, including Tickled Pink Lemonade Cookies, Jamboree Muffins, Oatmeal Apple Pancakes, Guac Ad Hoc, Snappy Turtle Pie, and of course, Red Velvet Surprise Cupcakes. The Paula Deen of cozies, Joanne Fluke never fails to cook up culinary mysteries that are just as famous for their scrumptious excess of calories as for their eccentric characters and unexpected endings.
In RED VELVET CUPCAKE MURDER, the series' sleuth suddenly finds the tables turned when her rival turns up dead and Hannah is the prime suspect. The sticky caper begins on a hot summer evening in Lake Eden, Minnesota. Hannah Swensen is serving her famous cupcakes at the Grand Opening celebration for the new Red Velvet lounge when an unexpected guest makes a splashy appearance: Hannah's nemesis, Doctor Bev, who hasn't been seen since she left town in shame two years before. But Bev doesn't have too much time to stir things up before she's murdered in cold blood on a hot summer night. The only clue the police have is the Red Velvet cupcake Bev ate right before she died—and the tranquilizers someone seems to have baked into it… Joanne Fluke has baked over 500,000 chocolate chip cookies for fans of her Hannah Swensen mysteries since the series debuted eleven years ago, not to mention countless pies, cakes, muffins and other sweets.  
About the Author: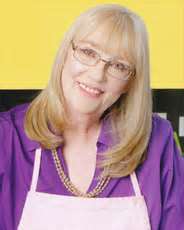 JOANNE FLUKE is the New York Times bestselling author of the Hannah Swensen mysteries, which include Apple Turnover Murder, Cream Puff Murder, Cinnamon Roll Murder, and the book that started it all, Chocolate Chip Cookie Murder. Like Hannah Swensen, Joanne Fluke was born and raised in a small town in rural Minnesota, but now lives in Southern California. Readers are welcome to visit www.KensingtonBooks.com/JoanneFluke for RED VELVET CUPCAKE MURDER News, Events & Contests!