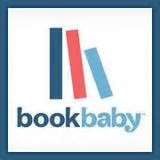 BookBaby, a company formed to work directly for authors is sponsoring a Mega Book Launch Sweepstakes, and the prizes are well, pretty "mega".
The company is a team of authors, bloggers, programmers, and promotional experts that help authors accomplish multiple tasks on the road to publication. To promote their ideas, company and services, they are sponsoring a contest with a prize package that includes literally everything an author needs. The sweepstakes begins today, so click on the link and enter.
Here's more:
Enter to win $16,000 in prizes!
There's getting published in style and then there's getting published in a way destined to make every other author in the world jealous.
Featuring everything an indie author could possibly need to publish, promote, and sell their book, this grand prize is positively packed with goodies. This is our most amazing grand prize package ever!
The Grand Prize includes:
BookBaby — Premium eBook Publishing Package (A $249 value!)
BookBaby Print — 300 Books, Deluxe Cover Design, Interior Formatting (A $3,000 value!)
HostBaby — 12 Months Web Hosting (A $199 value!)
BEA Trip — BEA Passes, Transportation, Hotel, Book Signing (A $4,000 value!)
IndieReader.com — Interview & Review (A $500 value!)
Circle of Seven — Book Trailer Production/Distribution (A $2,000 value!)
Smith Publicity — Press Release, Media Blast (through Net Galley),
Publicity Consultation (A $3,000 value!)
BookDisplays.com — CityStand Book Stands (A $80 value!)
JKSCommunications — 15-Date Virtual Book Tour (A $1,750 value!)
PR Newswire — Web Reach Plus Release Distribution (A $400 value!)
PR by the Book — Social Media Consultation (A $900 value!)
Total Prize Value: $16,078
There's no cost to enter. Hurry! Deadline for entries is April 30, 2013.