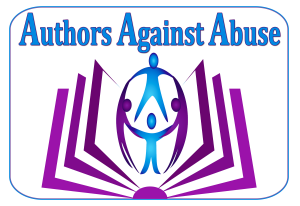 Reader's Entertainment is proud to help spread the word about this very worthwhile cause. Authors, as a professional group, are indeed some of the most giving of their work, their time and they are passionate about helping the world at large.
Several reader venue's including Novel's Alive are teaming up with author Jennifer St. Giles for Authors Against Abuse to benefit Rising Phoenix Charitable Foundation (rpcf.org), a 501(c)3 charity whose mission is to provide funding to education, enhance and support causes of women, children and their pets. Through providing funding for long-term safe havens, RPCF hopes to stop the cycle of abuse, allow families to heal, and to afford women time to learn the life skills necessary to secure futures for themselves and their children.
Readers who make a donation of $10 or more to Rising Phoenix Charitable Foundation, will receive a free e-book from the ever-growing list of authors.
Email a copy of your receipt to dlinton@novelsalive.tv, along with the title and author of the book you want emailed to you, and your book will be sent to your email (please indicate which form you would like your ebook in Kindle, Nook, etc.).
Authors who donate $75 to Rising Phoenix Charitable Foundation will receive a featured article on Novels Alive about their upcoming release. For a donation of $150 or more, Novels Alive will feature an author's full series.  Email your donation receipt to dlinton@novelsalive.tv to partake in this fantastic opportunity.
If you are an author who would like to participate, please contact dlinton@novelsalive.com.
Some of the authors participating include: Jennifer St. Giles, Barry Eisler, Andrew Peterson, and Haywood Smith. To review the current list of authors please follow this link.