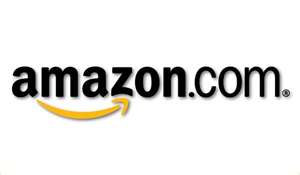 Giving new and debut authors an opportunity to have their work reviewed and published, Amazon's Breakthrough Novel Contest gets thousands of submissions. Entries come form around the world, and must make their way through a gauntlet of reviews to win the award.
The five top finalists have been selected, and now Amazon customers — readers can vote on their favorite and determine the grand prize winner. Follow this link to vote.
From Amazon's press release:
Amazon began a new chapter with its sixth annual AmazonBreakthrough Novel Award (ABNA), introducing five categories for submission and exciting new prizes. Ten thousand entries came in from around the world—the most entries ever in the history of the contest—and after several rounds of judging, Amazon Publishing has selected one winner in each of five categories: general fiction, mystery/thriller, romance, science fiction/fantasy/horror and young adult fiction. From now through May 29, Amazon customers are encouraged to read excerpts from the winning books and vote for their favorite novel at www.amazon.com/abna to choose the Grand Prize winner. The Grand Prize winner will be revealed at a special awards ceremony in Seattle on June 15, 2013 and will receive a contract from Amazon Publishing, as well as a $50,000 advance. The remaining winners will each be awarded a publishing contract with a $15,000 advance.
"We were blown away by the quality of submissions for the Amazon Breakthrough Novel Award, which made it hard to narrow the list down to just one winner in each category," said Daphne Durham, Editor-in-Chief, Amazon Publishing. "Now we leave it to Amazon customers to decide who will take home the Grand Prize. I'm looking forward to revealing the winner at our awards ceremony in June."
The five winners are:
General Fiction: It Happened in Wisconsin by Ken Moraff, Lexington, MA
A native of Ithaca, NY, Moraff has been an environmental lawyer in Boston for over twenty years. In his nostalgic and humorous novel, a baseball team sets out to change the world under the shadow of the Great Depression. It Happened in Wisconsin follows an aging ballplayer who looks back on his teammates' battle for justice, the struggle between ideals and temptation, his own bittersweet love story, and his glory days barnstorming the back roads and dusty ballparks of the old Midwest.
Mystery/Thriller: The Hidden by Jo Chumas, Barcelona, Spain
An experienced journalist and editor, Chumas's writing has appeared in publications around the world. The Hidden is a fast-paced thriller that takes place during the political turmoil of 1940s Egypt. Worlds collide when a popular young university professor is brutally murdered in the Sinai desert, leaving his new bride, a 20-year old Egyptian-born teacher, to search for answers and justice.
Romance: A Man Above Reproach by Evelyn Pryce, Pittsburgh, PA
In the past, Pryce has fronted rock bands, written comics and done performance art. She currently studies literature and history while working on her second novel. Her debut novel, A Man Above Reproach, is a Regency romance featuring a stoic duke who falls for a mysterious piano player at a brothel and then must navigate the choppy waters of class, identity and love.
Science Fiction/Fantasy/Horror: POE by J. Lincoln Fenn, Haiku, HI
Fenn began her career in horror when as a seventh grader she terrified her friends at sleepovers. In POE, a 23-year old obituary writer and college dropout runs afoul of an evil spirit while on a haunted house assignment and must uncover the common link between (among other things) a string of killings, his own deceased parents, and the strange numbered "code" that obsesses him.
Young Adult Fiction: Timebound by Rysa Walker, Cary, NC
A Scrabble, Galaga and yoga enthusiast, Walker grew up on a cattle ranch in the South. Timebound was inspired by her love of history and science fiction that explores how the choices we make affect our future. In the novel, seventeen-year-old Kate learns that she's inherited a genetic license to time travel when her grandmother shares a strange blue medallion, an even stranger tale about future historians, and the unshakeable conviction that the fate of half the planet lies in Kate's hands.
The five winners were selected after several rounds of judging, beginning with an evaluation of submission pitches to narrow the number down to 400 entries from each category. Next, Amazon Vine reviewers and editors evaluated excerpts to narrow the submissions down to 100 per category. In the subsequent round, reviewers from Publishers Weekly read, reviewed and rated the full manuscripts to find the top five semi-finalists for each category before Amazon Publishing editors selected winners in each of the five categories. In the final—and current—stage of the contest, Amazon.com customers will vote to select the Grand Prize winner.
Amazon Publishing is the publishing arm of Amazon.com. Amazon Publishing is comprised of ten imprints: AmazonEncore, AmazonCrossing, Montlake Romance, Thomas & Mercer, 47North, Little A, Amazon Children's Publishing (Skyscape & Two Lions),Grand Harbor Press, and Amazon Publishing. For more information about all imprints of Amazon Publishing, visit www.apub.com.Amazon Publishing is a brand used by Amazon Content Services, LLC.
The 2013 ABNA contest was hosted by CreateSpace, an Amazon company, which includes a community to keep authors who entered up-to-date on every stage of the contest. For the complete Official Rules for the 2013 Amazon Breakthrough Novel Award and more information, please visit www.amazon.com/abna.