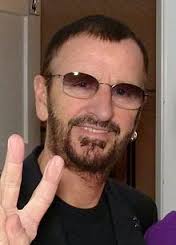 Former rock mega-star, and drummer for the legendary, Beatles, Ringo Starr has morphed through several successful careers over the last few decades. From drummer, to television host, to songwriter and now a children's book author.
"Octopus's Garden" is based on a Beatles song from their 1969 album, Abby Road. The children's picture book is being published by Simon & Schuster Children's Books. There will be a CD of Starr's music included with the book as well as an audio reading of the book by Starr.  The publisher has tapped Ben Cory to illustrate. His previous work includes the artwork for "Aliens Love Underpants."
Starr said, "It gives me great pleasure to collaborate with Ben Cort and Simon & Schuster for the further adventures of Octopus's Garden.  Peace and Love, Ringo."
Simon & Schuster Childrens' Books president, publisher Jon Anders said: "It's an honor to publish such a music legend. The pairing of Ringo's whimsical lyrics with Ben's charming illustrations is a perfect fit. We're happy to bring the magic of this song to a whole new generation of readers."
The "Octopus' Garden" will be published in January 2014.